Blood cancer therapy to become routinely available for third line use on NHS
26th Jan 2023
Today (Thursday 26 January), a review from National Institute for Health and Care Excellence (NICE) has deemed the blood cancer CAR-T therapy, axicabtagene ciloleucel (Yescarta), cost effective for routine use on the NHS in England.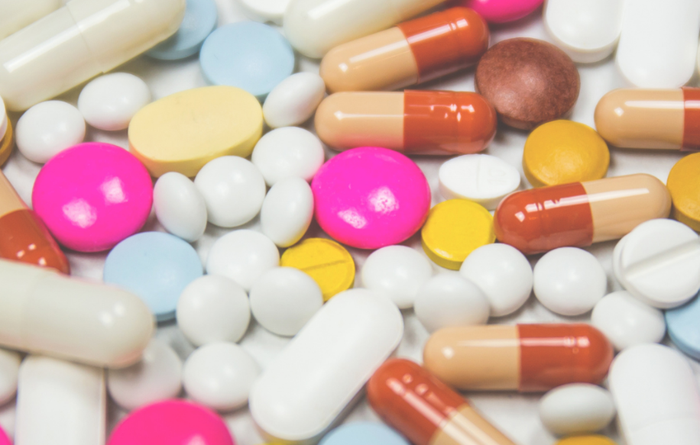 The drug was assessed for the treatment of those with two types of blood cancer - diffuse large B-cell lymphoma (DLBCL) and primary mediastinal B-cell lymphoma (PMBCL) - who relapse after two or more different types of treatment. The drug had previously been available to a number through the NHS via the Cancer Drugs Funds, while long-term data was collected.
Blood cancer is the 5th most common type of cancer in the UK. DLBCL is the most common form of blood cancer, diagnosed in around 5,000 people each year in the UK. While PMBCL is much rarer, with up to 300 people affected a year, it is estimated that around 450 patients with both these lymphomas could benefit from axicabtagene ciloleucel each year now it's been approved for routine use.
The therapy is a CAR-T, a type of cancer treatment that uses the immune system to kill cancer cells. They're ground-breaking treatments that take samples of immune cells from the patient and genetically modify them in a laboratory to recognise, seek out and kill cancer cells, before putting them back into the patient's blood system to fight the cancer.
A European license for the drug was first granted in 2018. Now further evidence and feedback from both Gilead and patient groups including Blood Cancer UK has led to this positive approval from NICE.
Cerys Thompson, supporter of Blood Cancer UK, who received the treatment and who spoke at the NICE committee meeting, said: "It's important that the blood cancer community, particularly people with advanced blood cancers, are able to access breakthrough treatments that offer the genuine chance of a cure."
Previously one of the main sticking points for NICE was that a clinical trial had not been carried out to directly compare survival rates between patients treated with axicabtagene ciloleucel and patients treated with intensive chemotherapy.
Here, NICE reviewed additional evidence from a clinical trial and from people having the treatment on the NHS while it was available in the Cancer Drugs Fund. It suggests that people having axicabtagene ciloleucel live longer than people having salvage chemotherapy and have longer before their condition gets worse.
Blood Cancer UK's Chief Executive, Helen Rowntree, said: "New CAR-T therapies offer hope to people who are often living with the most aggressive forms of blood cancer. For people living with diffuse large B-cell lymphoma – a form of blood cancer - the risk of recurrence and uncertainty about which treatment options will be available to them can add distress at an already very difficult time. We're pleased that the first personalised immunotherapy routinely available through the NHS in England can be a viable option for certain blood cancer patients in the long term. It gives people who find themselves in this position more clarity about their treatment options. However, we're still awaiting to see whether this drug will be accepted for use as a second line therapy for people with blood cancer and will be working with policymakers to make this possible."
"This decision also demonstrates the benefit of the NHS England's Cancer Drugs Fund, which led to many accessing this drug in the period of time when NICE was gathering evidence and deliberating on its cost-effectiveness. All in all, it's good news for people with blood cancer, however we know there's more work to do, because still too many people are dying of blood cancer."
The recommendation is based on an un-disclosed commercial cost price.
Blood Cancer UK news
Stay up to date with Blood Cancer UK by signing up to our monthly e-mail
We will keep you updated about our work and the ways you can help, including campaigns and events. We promise to respect your privacy and we will never sell or swap your details.