Blood cancer information and support by phone or email
Need to talk? We're here for anyone worried about or affected by blood cancer.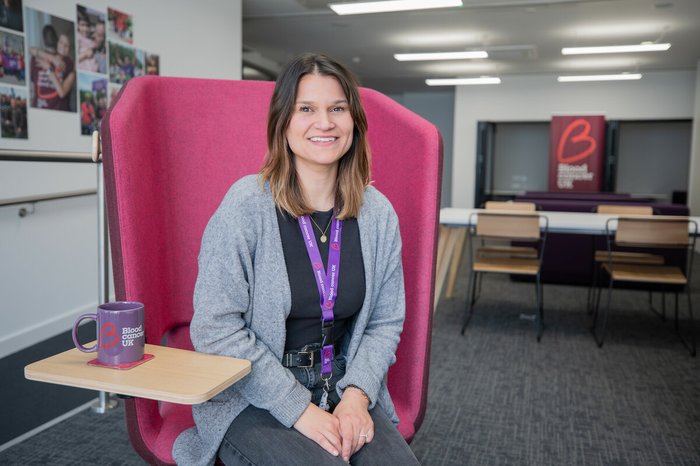 How to contact us
You can call us for free on 0808 2080 888 to speak to a member of our trained blood cancer support team in confidence. Our phone lines are open:
Monday: 10am – 4pm
Tuesday: 10am – 7pm
Wednesdays to Fridays: 10am – 4pm
Saturdays: 10am – 1pm
Sundays: Closed
Bank holidays: 10am – 1pm
Alternatively, call us anytime and leave a message and we'll get back to you within one working day.
If you are deaf or hard of hearing
Don't feel like talking on the phone?
You can email us or message us directly on Facebook or Twitter. We'll usually get back to you within two working days. 
You could also join our Online Community - a space for anyone affected by blood cancer to talk, share, ask questions and connect with others.  
What is our blood cancer support line?
Our blood cancer support line is a free and confidential service for all people with blood cancer, their friends and family, and for anyone worried about blood cancer.
We are a dedicated team of trained blood cancer support officers who can help with emotional and practical support, and information about blood cancer.
Get in touch with us if you have a specific question about blood cancer, or just to talk through how you're feeling. We are also currently providing information and support to people affected by blood cancer who are concerned about the impact of coronavirus.