Leading charities and clinicians urge Government to secure Evusheld
28th Jul 2022
Over 120 leading clinicians have signed a clinical consensus statement, declaring that the Covid-19 protective antibody treatment Evusheld should be used as soon as possible to protect people most vulnerable to Covid-19.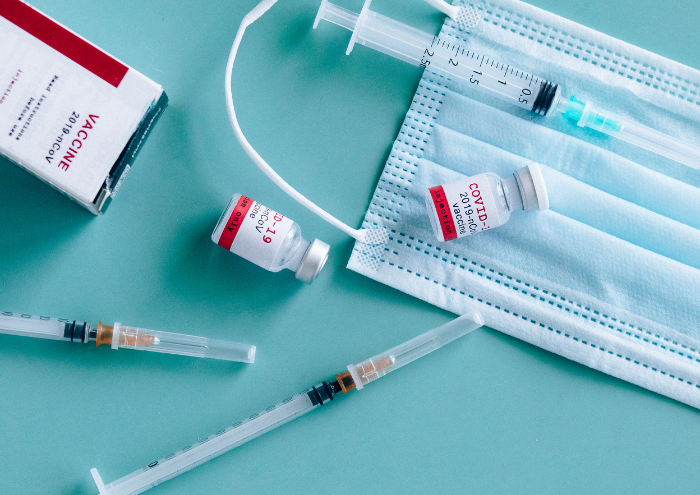 Clinicians agree: Evusheld should be delivered as soon as possible
Over 120 clinicians representing 17 different clinical specialities, across all 4 nations, have released a clinical consensus statement saying that there is sufficient evidence that the Covid-19 preventative Evusheld would have clinical benefit to people who are immunocompromised, and a protective antibody treatment program should be delivered as soon as possible.
This is the largest known coronavirus clinical expert statement that has been published to date in the United Kingdom.
The statement sets out: the scientific evidence showing the benefits of this treatment; when these treatments should be given; who should be given them and how a rollout should happen – laying a clear roadmap for implementation.
On Evusheld, the UK lags behind 32 other countries
Evusheld is a drug made by pharmaceutical company AstraZeneca that is made up of two monoclonal antibodies: cilgavimab and tixagevimab. The treatment was designed for people who are less likely to be well-protected from Covid-19 by vaccines, which can include people who are immunocompromised. Evusheld is a treatment given by injection and gives people antibodies that can destroy Covid-19 for up to six months. 32 other countries including Israel and the US have already bought the drug and are giving it to many people who are immunocompromised.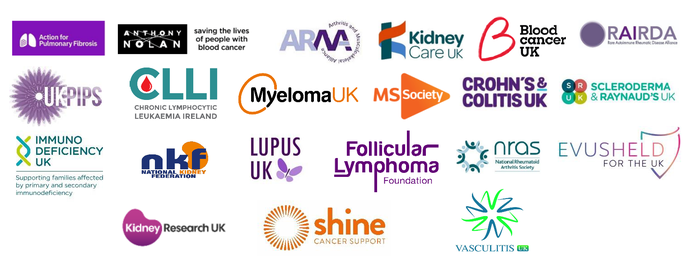 For many immunocompromised people, the first lockdown in 2020 never ended, which is why in addition to the clinical consensus statement, today, 18 charities including ourselves, Kidney Care UK and MS Society, have signed an open letter to Steve Barclay MP, urging the Government to buy Evusheld to protect the people they represent who remain vulnerable to Covid-19.
You can see the letter here:
What can I do to help?
We would like to request your help with this – we've written a template letter below that you can use to send to your MP asking them to write to the Secretary of State. You can find out who your local MP is and their contact details using the find your MP website.
It's just a template, so feel free to personalise it and make any changes you wish so that it reflects your opinions and concerns. If you send a letter to your MP about Evusheld, we'd love to hear about it.
You can let Victoria (our Covid-19 Policy Officer) know at [email protected] with the subject line I wrote to my MP.
While the Government so far has refused to give us the information our community needs, we hope that these letters will show them how important this issue is to immunocompromised people.
Quotes from organisations supporting the campaign
Bob Blackman MP and Co-chair of the APPG for Vulnerable Groups, said:
"The number of people being admitted to hospital with coronavirus remains high. As we learn to live with coronavirus, we must also learn to protect immunocompromised people. Protective antibody treatments like Evusheld could offer this solution and it is really important that the voice of patients and clinicians is heard."
Gemma Peters, CEO of Blood Cancer UK, said:
"Every day we're hearing stories of people who are still shielding due to their risk of catching Covid. Many people are anxious and feel like they've been forgotten by the Government. Evusheld is a drug that has potential to ease anxiety, which is why we're urging the Government to buy and roll out the drug quickly, as part of a wider Government effort to do more to protect the vulnerable. This would have a positive impact on the quality of life of thousands of people in this country who are immunocompromised."
Dr Lennard Lee, Academic Lecturer in Oncology at the University of Oxford who led on the statement, said:
"Many immunocompromised patients are more at risk from coronavirus, even following vaccination. Safeguarding these groups with protective antibody treatments like Evusheld will deliver benefits. It is likely to reduce demand on hospitals and the wider healthcare services, allow the NHS to recover, whilst simultaneously allowing immunocompromised people to live their best lives"
Scott Brigden, who is a supporter of Evusheld UK and has mantle cell lymphoma, said:
"For me, my life changes forever when I received my diagnosis in April 2021. Since then, I've only left my home for essential trips, and I've been distancing myself from my loved ones. My disease means that I'm unlikely to have responded to the Covid-19 vaccines, leaving me highly vulnerable to the virus.
"I'm grateful to the Government for securing post-exposure treatments but I would rather not catch it in the first place and Evusheld would give me added confidence and help me take a step towards becoming an active member of society again."
Found this news interesting?
Join our mailing list, and get news like this delivered straight to your inbox.
We will keep you updated about our work and the ways you can help, including campaigns and events. We promise to respect your privacy and we will never sell or swap your details.