Two new blood cancer treatments approved for use on the NHS in Scotland
11th Sep 2023 - Edward Pinches
Scotland
Today (Monday 11 September), the Scottish Medicines Consortium (SMC) has announced the approval of two blood cancer treatments for use on the NHS in Scotland.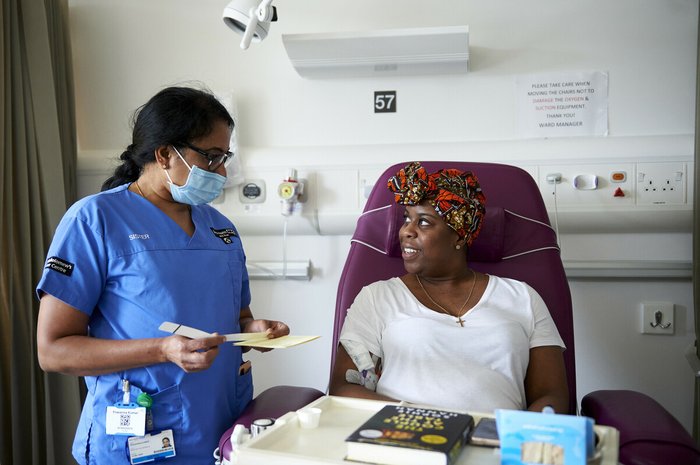 The first treatment is ibrutinib in combination with venetoclax for those with chronic lymphocytic leukaemia (CLL) – a form of blood cancer. It was approved by NICE in England earlier this year.
The second therapy combines three drugs – daratumumab (Darzalex®), lenalidomide (Revlimid®) and dexamethasone (DRD). This is aimed at those newly-diagnosed with myeloma who are not eligible for a stem cell transplant.
According to Myeloma UK around 300 myeloma patients each year are expected to benefit from this new life-extending treatment on the NHS in Scotland. However, the treatment is yet to be approved in the rest of the UK.
For those in Scotland facing untreated chronic lymphocytic leukaemia and newly diagnosed myeloma, the approval of these treatments brings much-needed hope.

- Laura Challinor, Senior Policy Manager at Blood Cancer UK
"With over one hundred different types of blood cancer, it remains the UK's third most deadly cancer.
"Combining drugs allows diseases to be attacked from multiple angles, increasing the chance of successful treatment. The decision from the Scottish Medicines Consortium to approve the use of Ibrutinib (Imbruvica®) alongside venetoclax (Venclyxto®) for treating chronic lymphocytic leukaemia and also giving the green light for Daratumumab (Darzalex®) as part of a combination therapy is a welcome step forward.

"Since 1960, we've invested over £500 million in blood cancer research, including over £42 million in Scotland, transforming treatments and saving lives. Although outcomes for people with blood cancer are improving, investing in further research will help develop better and kinder treatments, such as these, for those living with the disease."