VIVO Biobank
A collaboration between Cancer Research UK and Blood Cancer UK, VIVO Biobank is the first national biomedical research resource dedicated to storing the samples and associated data of the full spectrum of cancers in children and young people.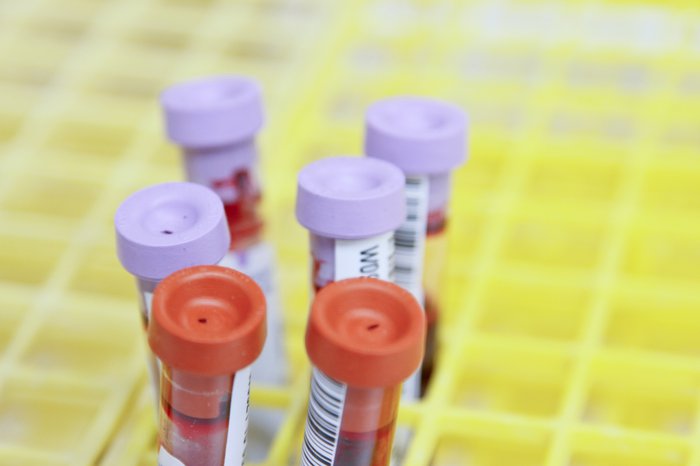 VIVO Biobank is a collaboration between Blood Cancer UK and Cancer Research UK and aims to collect samples and data from children diagnosed with cancer in the UK. These samples are then made available for scientists to study, with the hope that they will help to accelerate research into cancers in the young.
VIVO Biobank was formed by merging two existing biobanks, including the Blood Cancer UK Childhood Leukaemia CellBank that was established in 2004. Bringing both banks together provides researchers with a single point of access for the widest collection of historic, current, and future samples available to support high quality research.
There are 88 types of cancer affecting children and young people, including leukaemia which is the most common cancer in children aged up to 14. However, childhood cancers are rare, meaning that researchers can face limited access to samples. As a coordinated national resource, the VIVO Biobank makes rare samples more widely available, enabling the world-class research that's needed to develop new treatments, improve survival rates and reduce the long-term side effects of cancer in children and young people.
Samples from the previously known Blood Cancer UK Childhood Leukaemia CellBank have been used in 64 national and international projects. Over 98,000 samples have been donated by almost 8,000 children and young adults with different types of leukaemia. These include samples of bone marrow, blood, and sometimes other tissues, such as spinal fluid. Not much is needed from each donor, just a teaspoon of blood or a few drops of spinal fluid.
Every child who is undergoing tests to diagnose leukaemia will be asked to donate a sample to the VIVO Biobank. This means that every child with leukaemia is working to benefit other children who will develop leukaemia in the future.
My son being diagnosed with leukaemia was the most frightening thing that has happened to my family. He survived and now thrives thanks to advances in treatment driven by research. The VIVO Biobank is critical to this.

- Father of a child who donated to the VIVO Biobank (formerly the CellBank)
Successes using samples from the VIVO Biobank
Research funded by Blood Cancer UK using samples from the VIVO Biobank, led to the development of a new way to identify which children with acute lymphoblastic leukaemia (ALL) will respond well to treatment well, and which are at high risk of seeing their cancer return. A trial is now taking place across the UK and Europe that will test new treatment options for children at high risk of their disease returning and will also work to give children at low risk of their disease returning kinder treatments.