Blood cancer and eating well
Taking care of your body and enjoying your food.
What you need to know
No diet, supplement or super-food can cure cancer – In fact, cutting out too many foods could mean you're not getting all the nourishment and energy you need. It's best to follow a healthy, balanced diet. Ask your healthcare team if there's anything specific you need to eat more or less of.
Stick to general food safety guidelines – This means a clean and sensible approach to preparing, cooking and storing food, as advised by the the Food Standards Agency. You don't need to follow a neutropenic or low bacteria diet unless your healthcare team have told you to.
Be kind to yourself – You've been through a lot. Nutritious food and drink will give you energy to live your daily life, and treats are important too.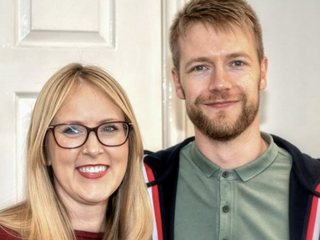 What should I be eating?
Different foods have different benefits, so you need a bit of everything. Evidence shows a balanced approach is the best thing for your overall health.
Here's a quick guide to energy-boosting food and drink that will help you look after your body and mind:
Start the day right – Eat a good breakfast if you can. Good choices that will keep you going for longer include: porridge, beans or egg on toast, a breakfast smoothie made with milk or yoghurt, oats and fruit.
You need carbohydrates – Wholewheat pasta, brown rice, wholegrain bread or potatoes with skin on will release energy throughout the day. Carbs should make up around a third of a meal.
Eat lots of fruit and veg – They're packed with vitamins, minerals and are a good source of fibre – great for your health. Boost your intake by grating or cutting up extra vegetables to add to your normal sauces, sandwiches or ready-meals. Tinned and frozen fruit and veg are just as good.
Protein helps your body grow and repair – Try beans, peas, lentils, fish, meat, dairy, eggs and vegetarian and vegan alternatives such as Quorn or tofu.
Iron is vital for energy – As well as meat, you can get iron from beans, nuts, dried fruit, wholegrains, and dark-green leafy vegetables.
Learning to love food again
When dealing with blood cancer, you may feel too tired to cook or eat, or food may taste different. Here are some general tips to make cooking easier and eating more enjoyable.
Eating five or six times a day might be easier than having a few bigger meals. Using smaller plates may make portions seem more manageable.
If you have a sore mouth (mucositis) or taste changes, you could try smoothies, shakes or build-up drinks to make sure you're still getting the calories you need.
You need at least six to eight glasses of fluid a day. This helps with diarrhoea and constipation and soothes dry and sore mouths. It doesn't just have to be water – try low-sugar squashes, clear soups or broths, tea, coffee and herbal drinks.
Some people cook a bit extra with each meal to have the next day, or batch cook meals on the weekend for the freezer. Making food when you have the time or energy makes things easier on days you don't feel as good.
It's ok to eat ready-made, convenience foods and snacks sometimes. They can be helpful if your appetite is poor, or you're feeling sick or tired.
Lots of people worry about sugar – but there's no evidence that following a sugar-free diet reduces your risk of getting cancer or increases your chances of surviving cancer. Find out more from Cancer Research UK.
If you are finding food bland, add extra herbs and spices, lemon or lime juice, garlic or ginger. Serve your food with condiments like chutneys, horseradish, mint sauce or mustard to boost the flavour of your meal. Some people find that cold foods taste better than hot.
Find out what works for you. If you go off something, try it again in a few weeks, as your taste may change
Find more tips on dealing with taste changes from World Cancer Research Fund.
It's easy to put too much pressure on yourself to eat in a perfect way. You don't need to follow a special or restrictive diet. And it's ok to have a little of what you fancy as part of a balanced diet.
I finished treatment 12 months ago and have a more balanced approach to eating now. Nothing's off the table – it's all about having everything in moderation.

- Emma B, 39
More tools and support
If you're having any problems related to eating, tell your healthcare team. There are normally things that can help. Your team may refer you to a dietitian.
The World Cancer Research Fund has a good guide to coping with eating and drinking problems.
Macmillan Cancer Support has advice about building up weight you've lost.
When you feel ready, the NHS Eatwell Guide is a good guide to the type of foods and drinks to aim for.
The British Dietetic Association's Food Fact Sheets are written by dietitians to help you learn the best ways to eat and drink to keep your body fit and healthy. 
You can also search for a dietitian near you.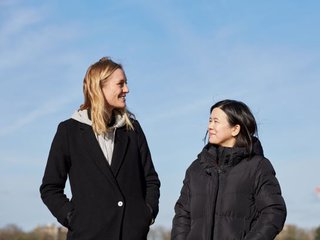 Share your story about living well
Your experience can help others with blood cancer
Tell us your story
Janssen-Cilag Ltd has supported Blood Cancer UK with funding for the production of this web page and others within the 'Living well' section. It had no influence over the content.