Giving up the job I loved was devastating
Six years after being diagnosed with MDS, Ally had to retire from his role in the fire service. He shares his story about finding a new purpose raising awareness of blood cancer, stem cell donation and patient involvement.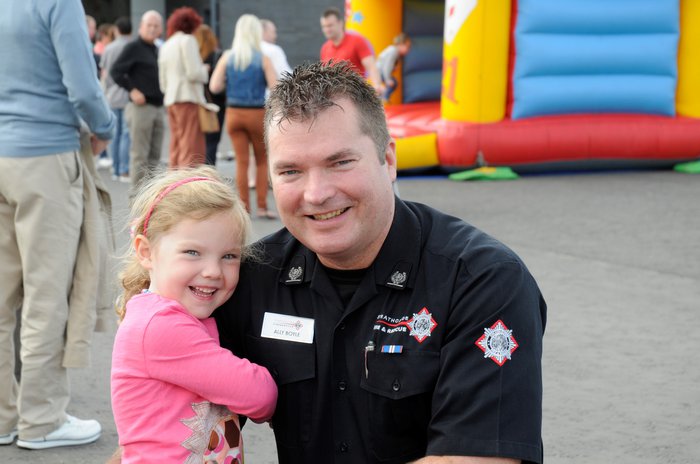 When I first started feeling nauseas and fatigued in April 2007, I put it down to stress and exhaustion. I had a busy job as a senior officer in the fire brigade. I was often in the gym at 6.30am and not home from work until nine or 10 at night. My wife was also pregnant, and we were moving house, so it was a stressful time.
Over the next few months I was feeling more and more ill, and became too unwell to work. The GP – and later the haematologist I was to referred to – tested me for lots of different viruses. But no one ever suggested there was anything more serious going on.
When I eventually got the diagnosis of MDS it came as a total shock.
I was told very bluntly that I had this condition I'd never heard of, that in around two years I'd get very ill, and then I'd need a stem cell transplant. I wasn't given any information or leaflets to help me understand it, and there was no mention of charities or support I could access.
One of my first questions when I was diagnosed was 'Can I go back to work?' The haematologist said I had bigger things to worry about. But to me, that was my biggest worry. We'd just moved house and had a new baby, so I couldn't afford to lose my job.
Luckily the fire brigade had its own doctor, and with his support I was able to return to work.
I worked for the fire service for another six years after my diagnosis. In that time I set up a partnership between Anthony Nolan and the Scottish Fire and Rescue Service which is still going strong. We go into schools across Scotland to educate young people about stem cell donation and encourage people to register to be donors.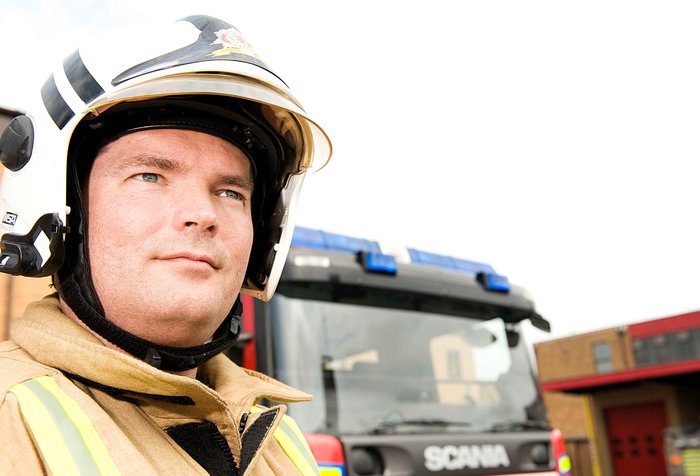 Retiring from the job I loved
Sadly in 2014 I had to admit I wasn't well enough to do my job anymore and medically retired. Leaving the fire service felt like a bereavement, and I'm still devastated about it. But if I hadn't left the fire service I wouldn't be doing the things I'm doing now with patient involvement and raising awareness of blood cancer and stem cell donation.
I still volunteer with the Anthony Nolan partnership I set up. I also work with my local health board and several charities to advocate for patient involvement in healthcare. These are the things that give me purpose and keep me going even when I feel awful.
I consider myself lucky that although I sometimes need treatment for infections, I've not needed any treatment specifically for the MDS. I get banging headaches and sometimes I feel so fatigued it feels like I'm being crushed through the ground. But I'm blessed with optimism, and I know there are people a lot worse off than me so that puts things in perspective. I know that even when I have really bad days with fatigue, if I'm able to rest they will pass, and in a few days I feel better.
My experience of advocating for myself with my doctor inspired me to encourage more patient involvement.
At first when I was diagnosed I was given very little information to help me understand MDS, my prognosis or how it was likely to affect me. I was lucky that my fire brigade doctor wrote to my haematologist insisting that I needed more information.
I also came across the charity MDS UK. They were holding an event near me, so I went along and it was from them that I started to learn more about my condition and my rights as a patient. I found out I could ask for a referral to an MDS specialist at a centre of excellence, and that my doctor should support this.
At first my doctor was reluctant to refer me to an MDS specialist, saying it would be too complicated. But I stood my ground and we reached a compromise: he would write to the specialist for a second opinion. This turned out to be really helpful, as the specialist wrote back with information about new research into MDS in people under 50. This completely changed my prognosis and treatment plan.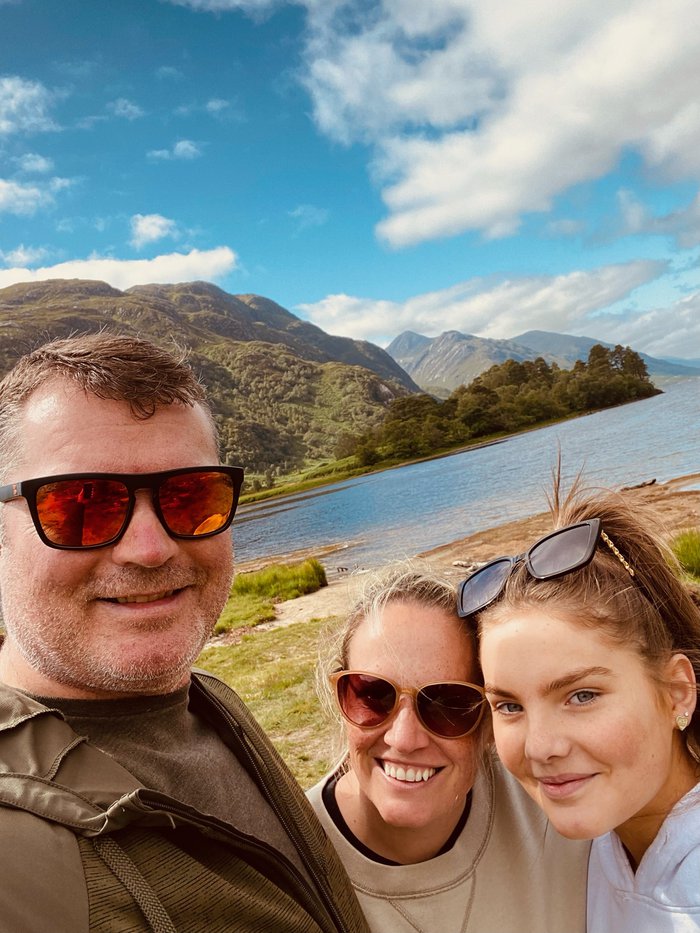 Learning more about MDS and my rights gave me the confidence to question my doctor, and stand up for myself when I needed to.
The doctor who diagnosed me has retired now, but in the end we had a good relationship. I was able to talk to him about his communication style when he first told me I had MDS, and how that made me feel. I was even invited in to talk to other doctors at the hospital about how to communicate well with their patients.
There can be this idea that the doctor always knows best, so don't question them. But sometimes the doctor doesn't know best. Because as the patient, only you know exactly how your condition makes you feel. I've said to my doctor: "You might be an expert through training, but I'm an expert through experience. So we're both experts, and we'll go through this as equals."