People are very surprised when I say I have blood cancer
Gail has had essential thrombocythaemia (ET) since 1991. We asked about her experience of living with ET for more than 30 years, and what she'd say to someone who's just been diagnosed with it.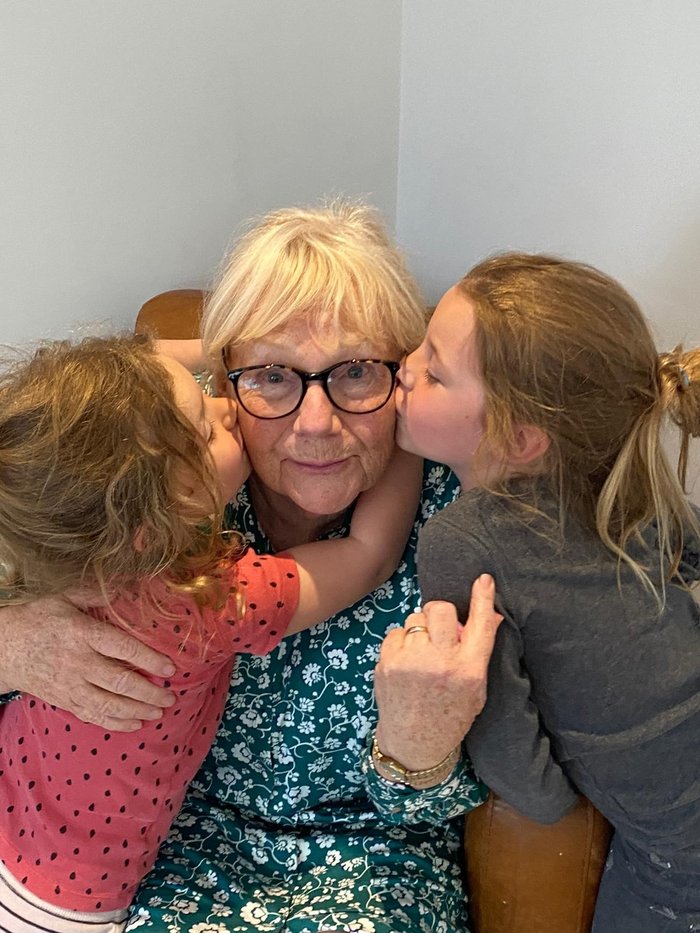 How did you get your diagnosis?
The diagnosis of ET came from routine blood tests before a thyroid operation. I had been feeling tired, but I put that down to the thyroid problem. Otherwise, I had no symptoms whatsoever.
I was absolutely amazed when the doctor said they were very concerned about my platelets. I didn't even know what platelets were really.
I was 46 and a widow – a single mother with four children.
Did you know ET was a type of blood cancer?
No one used the word cancer. I don't think they were actually calling ET a blood cancer back then. But I looked it up. And the first word I saw was "malignant". I went to my GP, who was a close friend, and she told me not to worry. But that word malignant just screamed out at me. It was very, very frightening.
What treatment have you had?
The first treatment I had was venesection, where they thin your blood by taking some out of a vein. I didn't like at all, but they soon put me on hydroxyurea – which is what they used to call hydroxycarbamide. I was on that for many years.
Then I went on a trial for a new drug, anagrelide, and it was fantastic. It worked very well for me – I even came off medication for a few years. But eventually the platelets started creeping up again and I'm back on hydroxycarbamide. I haven't had too many side effects over the years. Some hair loss and sometimes a general feeling of malaise.
Did you tell people about your diagnosis?
I did tell my older children straight away. I didn't want to worry them too much, but they needed to know that I would be going in for tests.
At times, I've had to explain to people that there's something wrong with my blood, because if I knock myself, I get the most horrendous bruises, which other people wouldn't get.
I'm 77, and I have a heart condition as well as ET. I have a pacemaker. So I have to weigh up what is the blood, and what is the heart. But I'm quite pink and healthy-looking for my age, and I'm active. If I tell people I'm not well, they say, "Well, what do you mean?" and they're very surprised when I say I have blood cancer.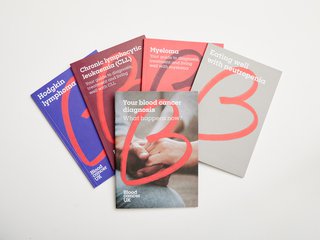 What tests and checks do you have?
Mainly it's blood tests. They take a sample to check your blood cell counts and sometimes they do a blood film, to see if any blood cells look abnormal.
I've also had several bone marrow biopsies over the years. Personally, I find them challenging, but I know they need to be done – it's the only way they can really find out what's going on in your bone marrow.
As for check-ups, I currently have a phone consultation every three months with the haematology nurse, who is absolutely super. Recently I've started seeing the haematologist every six months, face to face. Parking is horrendous at most hospitals, so I suppose at least with phone appointments you don't have to go through all that. But there's something very reassuring about someone saying they'd like to feel your tummy to check your spleen. I'd like to go back to more physical appointments.
How has having ET changed your life?
I took early retirement because of it. I had my own café-restaurant, a nice place, which I owned with a friend. When I first got the diagnosis, I didn't really know what to do. My GP said I was likely to feel tired because of the ET, and I did work long hours with a lot of standing. I talked to my business partner and we decided that the time was right to give up anyway. So we sold the business and I retired on the grounds of ill health. That was hard because my business meant a lot to me.
One thing that has been a bit of a headache is travel insurance. Companies are kind to you one year and unkind the next with what they charge. They don't seem to understand that with ET you can just carry on with life!
Overall, I don't feel I've missed out on much. I got married again. I've stayed active. I enjoy looking after my grandchildren. In fact I recently became a great grandmother!
What advice would you give to someone who's just been diagnosed with ET?
Don't try and do too much. Pace yourself, because there is an element of tiredness with ET.
Don't worry about taking the pills because there's so much research that's been done into them. It might feel weird knowing that you're taking something toxic, but it works. Trust your haematologist.
Join the Blood Cancer UK Online Community Forum. I wish it had been around when I was first diagnosed. It would have helped to talk to people were already living with ET, just to know you're not on your own.
Use the Blood Cancer UK Support Service – I called during the pandemic because I was terrified, and I came off the phone feeling so calm, like I had gained 20 years. And I've phoned two or three more times about various things.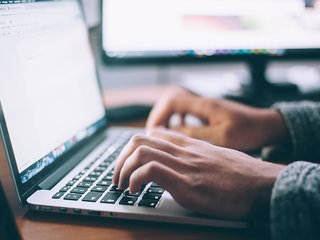 How would you sum up your feelings about having ET?
I feel I've been very lucky. I've been very well looked after. I've had to live with the chance that the ET will become more proliferative, but fortunately I've got a type that's less likely to do that. I'm also hopeful about the research that's going on into ET and other MPNs.
It's bound to be there in the back of your mind if you have ET. But I would say go ahead and live your life. Enjoy everything.