Chronic lymphocytic leukaemia (CLL)
CLL is a slow-growing blood cancer that may not need treatment at first. When it does need treatment, there are many effective drugs that can keep the CLL under control.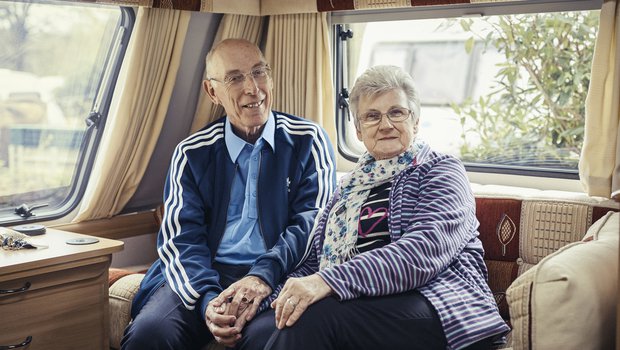 What is CLL (chronic lymphocytic leukaemia)?
Chronic lymphocytic leukaemia (CLL) is a type of blood cancer that affects white blood cells called lymphocytes. When you have CLL, your body makes abnormal lymphocytes that don't work properly and grow too fast.
It's a chronic condition which means it develops slowly over many years.
CLL is the most common leukaemia in adults. Men are twice as likely as women to get it and it's more common in people over 70. Children don't get CLL, and it's rare in young adults.
Read more about CLL and what we know about the causes of CLL.
If you're a relative or friend of someone who's just been diagnosed with CLL, we have information about how you can support them and look after yourself.
Causes of CLL
Some things make it more likely for people to get CLL, including age, sex, family history and ethnicity. Find out what we know about the causes of CLL.
Symptoms of CLL
Many people with CLL are diagnosed after a routine blood test and haven't noticed any symptoms. Others may have one or more symptoms such as feeling extremely tired, swollen glands, night sweats or lots of infections.
If you've been told you have CLL
Sign up to our weekly support email for people recently diagnosed.

It gives you clear and simple information, practical tips and advice from others with blood cancer, to help during the first few weeks and months after diagnosis.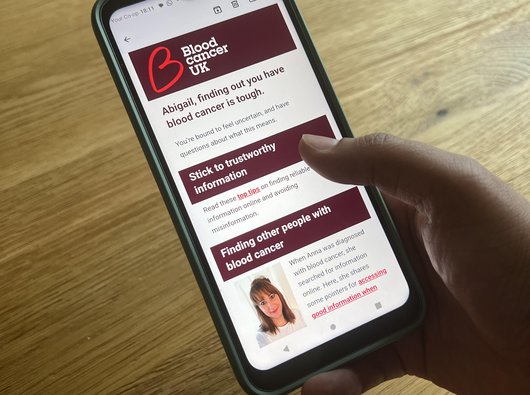 Tests for CLL
Watch and wait for CLL
If your doctor doesn't think you need treatment for CLL straight away, they will recommend an approach called watch and wait. This means you'll have regular check-ups to monitor the CLL.
Most people have a period on watch and wait before they are treated, and many stay on watch and wait for several years.
This approach is also called watchful waiting or active monitoring.
CLL and infection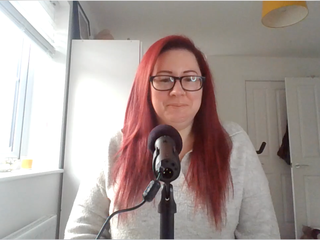 Blood Cancer Heart to Heart podcast for family and friends
"I thought this is it. I've driven here as your girlfriend, and I've left as a doctor, a pharmacist, a nurse, a carer - everything all rolled into one."
Listen now
Treatment for CLL
When treatment is needed, you will be offered options that are right for you and your situation.
New drugs have been developed in recent years which tend to have fewer side effects. It's sometimes possible to carry on with work and other daily activities while you're on treatment – it depends on the particular treatment you're having and how well any side effects are managed.
Prognosis for CLL
CLL research and clinical trials
Clinical trials are how we find new treatments and improve current ones. We can help you find out about clinical trials for CLL. Even if you just want to know a bit more about CLL research, try our Clinical Trials Support Service.
Read about the impact our leukaemia research has had for people with a CLL diagnosis.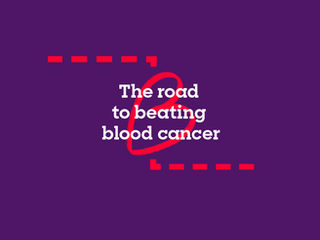 The road to beating CLL
Professor Freda Stevenson and Blood Cancer UK share how CLL treatment and care is changing, and how we might one day be able to cure CLL or even prevent it from developing.
The road to beating CLL
Living well with CLL
If you're diagnosed with CLL, it may take time to come to terms with a situation that's new, and often completely unexpected.
You may need to make some adjustments to your daily life, but you can still do things you enjoy. See our information on living well with CLL for ideas on how to look after yourself, mentally and physically.
Many thanks to Professor Adrian Bloor and Dr Piers Patten for checking the medical accuracy of our information about CLL.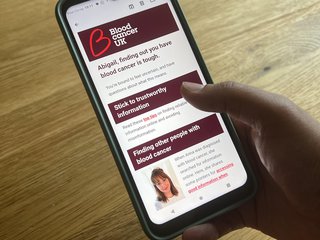 Get a weekly support email from us
We'll send you clear and simple information, practical tips, and advice from other people with blood cancer, to help during the first few weeks and months after diagnosis.
Sign up for blood cancer support by email