Myelodysplastic syndromes (MDS) symptoms and tests
Myelodysplastic syndromes (MDS) tests
Doctors use tests to diagnose MDS, to help them decide what type of MDS you have and to plan your treatment. You might also have tests to monitor the MDS.
Full blood count
A full blood count is a blood test that checks the number of all the different types of blood cells in your blood.
A sample of blood will be taken from your vein using a thin needle and syringe. Your blood will then be sent to a laboratory to be tested. If you have MDS, you will usually have low levels of at least one type of blood cell.
There are lots of conditions that can cause people to have low levels of one or more type of blood cell. So your doctor will ask you general health questions and give you a physical examination to rule out other causes.
Bone marrow biopsy
If a full blood count shows you might have MDS, your doctor will usually ask you to have a bone marrow biopsy to confirm the diagnosis. This is also called a bone marrow test or bone marrow examination.
Bone marrow is a spongy tissue found inside some of your bones. It is where your body makes blood cells.
A bone marrow biopsy involves removing samples from your bone marrow to look at under the microscope. This can show whether your body is making normal, healthy blood cells or not.
The doctor or nurse doing the biopsy will usually take two samples:
a sample of liquid bone marrow (a bone marrow aspirate)
a small sample of bone itself (a bone marrow trephine)
"I've had two bone marrow biopsies. The teams doing them were very helpful and caring, explained everything that was going on and minimised any pain as much as possible."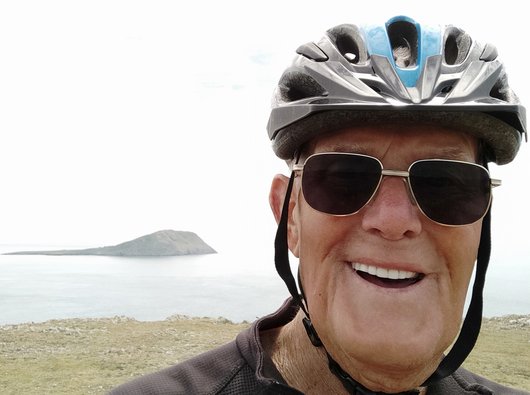 Genetic tests
Your doctor will arrange for your bone marrow sample to be tested for any changes to the chromosomes and genes in your blood cells. This can help to confirm the diagnosis of MDS. It can also give important information about how the MDS might progress and which types of treatment to use.
Unclear results
Sometimes the results of bone marrow tests do not show if someone definitely has MDS. If the results from your bone marrow sample are not clear, your doctor may decide to monitor you instead and do another bone marrow biopsy at a later date.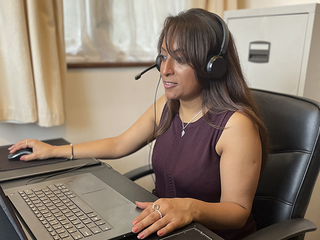 Worried about anything or have questions?
If you need someone to talk to, please don't hesitate to contact our Support Service by phone or email.
Support for you
Tests to monitor MDS
After you've been diagnosed, you'll usually have regular blood tests to monitor your MDS. Ask your treatment team how often you need to have blood tests, and where to go for them.
Some people need to have repeated bone marrow tests to check on the progress of the MDS, or to see how well treatment has worked.
Understanding your test results
These are some of the terms you might hear when talking to your hospital team about your test results.
Blood counts
A blood count means the number of each type of blood cell in your blood. MDS usually causes at least one of your blood counts to be lower than normal. You might hear your doctor mention cytopenias - this is the medical name for low blood counts.
If you're healthy, your blood counts will usually be within the ranges we mention below. But healthy blood counts can vary depending on your sex, age and ethnicity. For example, people from African Caribbean heritage have slightly lower blood counts than people who are white. Ask your medical team what your blood test results and numbers mean, because they know what's normal for you.
The most useful blood counts to know about for MDS are:
This is a substance found in red blood cells that carries oxygen around the body. In someone healthy, this level can range from 115 to 180 (measured in grams per litre).
These cells help the blood to clot, to prevent uncontrolled bleeding. In someone healthy, the level of platelets can range from 150 to 400 (measured in billion cells per litre).
This count measures the total number of all the different types of white blood cell in your blood. In someone healthy, this level can range from 4 to 11 (measured in billion cells per litre).
Neutrophils are an important type of white blood cell that help to fight infections. This is generally the most useful type of white blood cell to monitor when you have MDS, and will often be mentioned by your doctor. For a healthy person, the level can range from 2 to 7.5 (measured in billion cells per litre).
Blasts
Blasts are very young (sometimes called "immature" or "primitive") bloods cells. They are normally found in the bone marrow, where they grow into mature blood cells, before moving into the bloodstream to do their jobs in the body.
In some types of MDS, the body makes too many blasts and they don't develop properly into more mature blood cells. These faulty blasts can build up in the bone marrow and blood, meaning there's not as much room for healthy blood cells.
Your doctor might use blood tests and bone marrow biopsies to measure how many blasts you have. If the number of blasts increases, this could be a sign that the MDS is progressing. For some people, MDS can turn into a different type of blood cancer called acute myeloid leukaemia. Most doctors agree that MDS has become AML when the percentage of blasts reaches 20%.
You can read more about how MDS sometimes develops into AML in our information about MDS prognosis.