Blood cancer treatment planning
There are lots of different treatments for blood cancer. The treatment you have will depend on the type of blood cancer you have and your personal preferences.
How blood cancer treatment is planned
Your doctor will recommend treatment based on national guidelines produced by experts, as well as research on which treatments work best. They will look at:
the type of blood cancer you have
the results of any tests you've had
your general health
what treatments are available, how well they work and any risks or side effects.
You'll be monitored throughout your treatment and it's common for treatment plans to change. This is important to make sure you're always getting the best treatment for you, that any side effects are managed, and that your overall health is looked after.
Get involved in your treatment
Throughout your treatment, your healthcare team should talk to you about your options. They'll want to hear what you think, answer your questions, and explain anything you're not sure about.
Don't be afraid to ask your healthcare team any questions you have, however big or small they may seem. It's a lot to take in, and it's important that you understand what's happening and how it might affect you.
Questions to ask
Being diagnosed with blood cancer is often overwhelming. Some people find it helps to write down questions they have before appointments. Bringing someone with you to appointments can also help – they can support you, remind you of questions and even write notes for you.
You'll have your own ideas for questions, but here are some suggestions:
What is my exact diagnosis?
What treatment will I have?
What's the aim of the treatment?
Will I have to stay in hospital, or can I have treatment as an outpatient?
What does the treatment do and are there any side effects?
What impact will the treatment have on my daily life?
Are there any other treatment options?
Is there a clinical trial that I could join?
Who is my clinical nurse specialist and how can I contact them?
Who should I contact if I'm worried about anything out of hours?
Find someone to support you
Do you find it difficult to speak to medical professionals and ask all the questions you want? Sometimes these things are hard to do, especially if you go to appointments on your own.
You could get help from an advocate – someone who will speak up for you, help you understand your treatment and make decisions about it. Read the NHS's information about getting an advocate.
Your healthcare team
If you're diagnosed with blood cancer, your treatment and care will come from a team of doctors, nurses and other healthcare professionals that specialise in blood cancer. This is called a multi-disciplinary team (MDT).
Your MDT will meet regularly to discuss how your care is going. Your doctor or nurse will update you on what's been discussed after the MDT meetings.
The main people in your MDT will be:
Most people with blood cancer have a haematologist as their main doctor, but sometimes it's a medical oncologist. Your doctor will be an expert in treating your specific condition.
You can ask them anything about your condition, the treatment, side effects and what to expect.
Your nurse is your key point of contact. They will be with you from the day you are diagnosed, through your treatment, and you can always go to them with any worries or questions.
They can support you and your family and friends, and help you access resources that could help you through your treatment.
There are other professionals that can help with specific things. For example, a dietitian can help with eating problems, a social worker can help with practical or financial issues, a counsellor can help if you're struggling with the emotional impact.
Your clinical nurse specialist is your key point of contact and they can help with access to other healthcare professionals.
Making treatment decisions
If you have blood cancer, you might sometimes be asked to make decisions about your treatment. This can feel difficult, but you should be able to share this decision with your healthcare team.
Your healthcare team should talk you through your options and explain the benefits, risks and side effects of different treatments. If you want them to, they should also be able to tell you about how well the treatment might work and your recovery.
It can be helpful to tell your healthcare team about your own priorities and goals, and ask how treatment might affect these. This might include things like continuing to work, being able to look after your family, or carrying on with hobbies you enjoy.
You should have the time you need to discuss possible tests and treatments, and be able to ask as many questions as you want. If there isn't enough time for this, you should be offered another consultation.
Healthcare professionals should respect and support you in your choice of treatment, even if your views are different from theirs, and including if you decide not to have treatment.
Remember, you can reconsider your decisions at any time, and the final decision about your treatment will always be yours.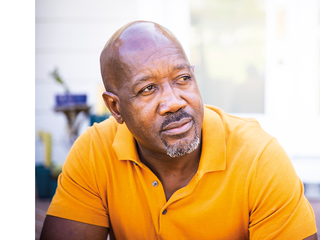 I've been told I have blood cancer
Find answers about what happens next and coping with emotions and everyday life.
Just diagnosed