Watch and wait: treatments and appointments
Some people with blood cancer don't need treatment straight away – and some never need it. 'Watch and wait' is a way of monitoring these people with regular check-ups and blood tests. You may also hear it called 'active monitoring', 'active surveillance' or 'watchful waiting'.
Why am I on watch and wait?
For some slow-growing (chronic) blood cancers, there's no evidence that being treated early on, when you have no symptoms, has any benefits. Instead, doctors recommend saving treatment for later, when it will have the best impact. In the meantime, you'll be monitored with regular check-ups and blood tests. This is known as 'watch and wait'.
Who can be on watch and wait?
Watch and wait is usually only an option for people with few or no worrying symptoms, whose quality of life and prognosis won't be affected by delaying treatment. It's only recommended for people with blood cancers that are stable and slow-growing.
These include, but aren't limited to:
chronic lymphocytic leukaemia (CLL)
follicular lymphoma
smouldering (or asymptomatic) myeloma
myelodysplastic syndromes (MDS)
myelofibrosis
About 27,000 people in the UK are currently on watch and wait (around 13% of everyone living with blood cancer). Each year, around 5,000 people are put on watch and wait.
Find out more about a specific type of blood cancer.
Is it safe to delay treatment?
Yes – research shows that, for people who meet the criteria above, it's safe to watch and wait.
The decision about whether to watch and wait before starting treatment will be based on how you're doing and not on the cost to the NHS, or any other reason.
If you've recently been diagnosed and put on watch and wait
Sign up to our weekly support email for people recently diagnosed.
It gives you clear and simple information, practical tips and advice from others with blood cancer, to help during the first few weeks and months after diagnosis.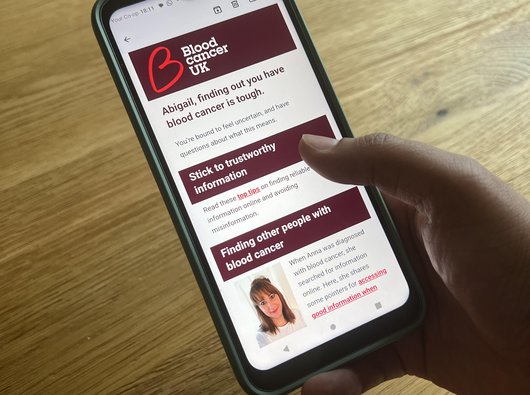 Your appointments explained
It's normal to feel anxious in the months, weeks or days leading up to your appointments, but knowing what to expect from these check-ups can help. If you feel upset or worried, there's plenty of support available to you and those close to you.
Where will I go for my appointments?
Some people will go to a clinic or hospital to see a doctor specialising in blood cancer (a consultant haematologist) for their appointments, while others will visit their local GP surgery. The specialist you see when you're diagnosed will explain whether you'll continue to see them or your GP.
What will happen at my appointments and how often will they be?
At each appointment, your doctor will check to see if you've developed any new symptoms and run some tests.
The length of time between your check-ups will depend on the type of blood cancer you have and how it's affecting you. If you develop new symptoms or your blood counts change, your doctor may decide to shorten the length of time between your appointments or recommend that you start treatment.
You can use the information below as a rough guide, but you should speak to your doctor for more detail.
For people who've recently been diagnosed with blood cancer, we also have general information on what you need know at this difficult time.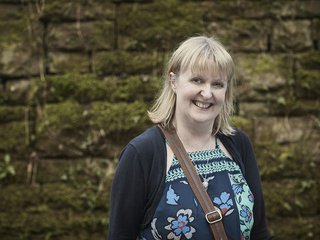 Kate's story
Coping with the emotional impact of watch and wait
Kate's story
Getting the most out of your appointments
If possible, it's a good idea to bring someone with you, so they can write things down while you chat to the doctor or ask questions you might not think of. Don't worry if there isn't anyone who can come with you, as there may be a nurse who can sit with you while you see the doctor.
You may also find it helpful to bring a notebook with you so you can jot down notes. Between your appointments, you could use this notebook to write down any new symptoms you experience, medication you're taking, or questions you have, so you have this information to hand when you see your doctor.
If you'd like somewhere to record your blood counts after your appointments, you can use our blood count template.
Talk to others about watch and wait
People with blood cancer are talking about what it's like to cope with watch and wait on our online community forum. Join the conversation to get and share tips and experiences: