Join us at Walk of Light Birmingham and shine a light on blood cancer.
What is Walk of Light?
We walk to keep the memory of our loved ones burning bright. We walk to shine a ray of hope for someone as they face their darkest moments. We walk to light the path for a brighter future.
Around 40,000 people are diagnosed with blood cancer each year. On 30th March, as the sun sets, we will walk together and shine a light on blood cancer. So, dress up in lights and join us in Cannon Hill Park, Birmingham for Walk of Light.
Why should I sign up?
Meet like-minded people affected by blood cancer and walk together for the same cause
Fund vital blood cancer research
This event is for everyone, people of all abilities can take part, and the event is accessible to both wheelchair users and pushchairs
Collect your lantern upon arrival and shine brightly as you walk around Cannon Hill Park
Celebrate with your finisher's medal and warm drink
Raise £50 and you'll receive your free Walk of Light t-shirt
Event details
There are 2.5km and 5km routes to choose from, both are accessible for pushchairs and wheelchairs.
Cannon Hill Park is accessible by public transport, there is limited car parking on site.
If you're taking part as a team, please make sure that every team member registers for the event, paying their registration fee. This is to make sure that as much of your fundraising as possible can go towards our work to beat blood cancer. Why not send them this link to register?
Read more in our FAQs
Hear from last year's walkers
"
I'm doing Walk of Light because my husband Jack died of myelodysplastic syndrome (MDS) 12 months ago. It's just nice to be with likeminded people, people that know what you've been through, what you're going through. People that understand."
- Kath, Walk of Light Birmingham, 2023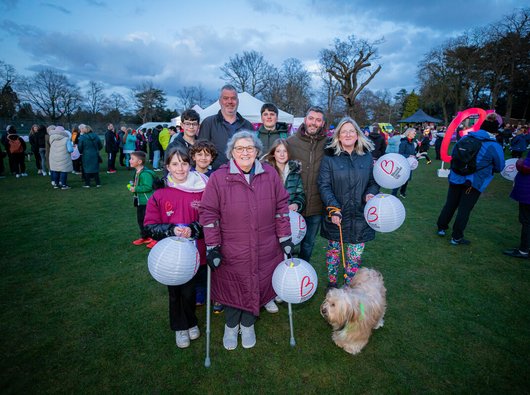 "
Because my daughter saved my life by donating her stem cells and because I'm really grateful to be alive."
- Elizabeth, Walk of Light Birmingham, 2023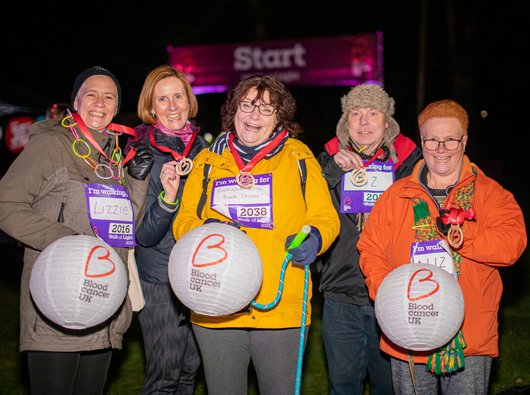 "
Me and my family & friends walked around Cannon Hill Park Birmingham, the event was amazing with so many people. We walked in memory of my daughter Natalie White, raising £1,745 and we're thrilled to bits. Roll on next year, let's do it again!"
- Denise, Walk of Light Birmingham, 2023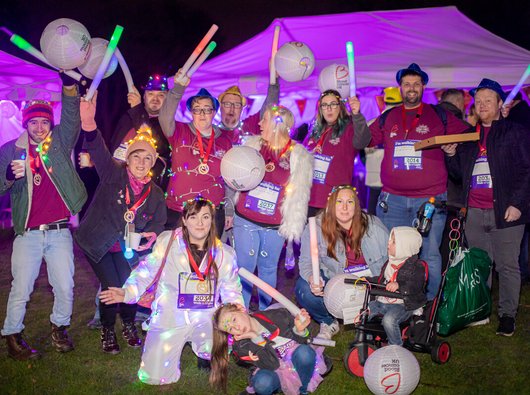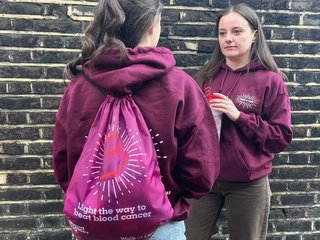 Walk of Light merchandise
Check out our Walk of Light merchandise, with everything you need for your walk including a water bottle, neck warmer, drawstring bag and hoody.
Shop here!