About our policy and campaigns work
You spoke. We listened. Now, help us make sure people living with blood cancer are given an equal chance.
Far too often people with blood cancer feel like 'fake' cancer patients. We're here to change that.
People living with blood cancer are telling us loud and clear more needs to be done to improve their treatment and the support they receive afterwards. Missed diagnosis. Effective, but brutal treatment. Many feel their emotional needs are neglected. They deserve better. 
We're calling on MPs, the NHS and health professionals to pledge their support to improve earlier diagnosis, guarantee the right level of emotional support is available and get behind the funding of ground-breaking research for people affected by blood cancer.  
You can help make sure people living with blood cancer are given an equal chance.
After two years of struggling with a series of different symptoms, Wendy was finally diagnosed with stage 4 non-Hodgkin lymphoma. Watch her story.
We're campaigning for an increase in earlier diagnosis
People with blood cancer clock up more GP visits before being diagnosed than any other type of cancer. All too often symptoms are missed, leaving people confused and anxious. We know that early diagnosis and treatment improves the chances of survival.
We're campaigning for better emotional support
A cancer diagnosis is life changing. While progress has been made in the physical treatment of blood cancer, the same can't be said for the emotional support needed during this difficult time. Our research shows 81% of people diagnosed with blood cancer receive little to no emotional support during treatment and afterwards. They deserve better.
Joe wasn't prepared for the long-term side effects of the gruelling treatment he received for acute lymphoblastic leukaemia. Watch Joe's story.
We're campaigning for improved access to treatment
We want to make sure everyone living with blood cancer in the UK can access the latest and most effective treatments on the NHS. We're entering an exciting time for blood cancer treatment. Faster, smarter and more expensive treatments will soon be available for certain types of blood cancer. It's important health care professionals don't place a price tag on people's health.
Our Hear Our Voice report finds that people with blood cancer are more likely to have to visit their GP multiple times than people with any other type of cancer.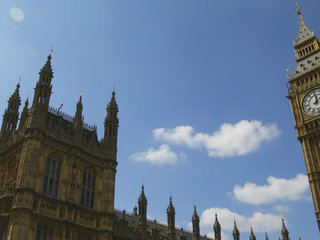 How we campaign for change
Fighting for real change in blood cancer care and support is at the heart of what we do.
Read about our campaigning