Emotional and psychological support
Why this issue matters to people affected by blood cancer
Over 75% of people with blood cancer have told Blood Cancer UK that their diagnosis has had a negative impact on their mental health. However, we have also found that over half of people with blood cancer were not offered any support by the NHS.
This isn't good enough. Too many people are struggling to cope with the mental health impact of their diagnosis and the effect of their treatment. The treatment pathway for people with blood cancer is often different from other types of cancer and we fear they are missing out on support provided by the NHS or large national charities.
What we're doing
We have commissioned the Supportive Cancer Care Research Group at Oxford Brookes University, in partnership with Oxford University and Oxford University NHS Trust, to undertake a major piece of research into:
The nature and level of mental health support offered and provided to people following a diagnosis of blood cancer across England and as their care and treatment progresses
To what extent this support is high quality and consistent across England
How well national mental health initiatives are addressing the needs of people with blood cancer
A comparison of the support needed by and offered and provided to people with blood cancer with other types of cancer to highlight similarities and differences
What we've done
In 2019, Blood Cancer UK undertook a major survey of 1600 people with blood cancer to ascertain their mental health needs following diagnosis.
This confirmed that the emotional impact of a diagnosis was profound and that most people did not receive any support from the NHS. However, it also told us that:
Men were more likely to feel they could cope with the impact compared to women
Of those with mental health needs, the most common feeling was of anxiety
People with chronic blood cancers on watch and wait had more significant emotional needs when living with the disease for many months or years
Young people were more likely to ask for and receive support
How you can help
Share your experience with us at Blood Cancer UK. Every voice helps us strengthen the arguments we make to the people who make key decisions in Government and the NHS.
In autumn 2020, we will be producing recommendations, from the research referred to above, as to how the current provision of mental health support for people with cancer can be improved.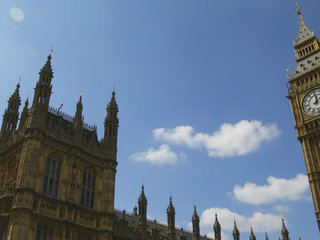 How we campaign for change
Fighting for real change in blood cancer care and support is at the heart of what we do.
Read about our campaigning