Paul's story
My mental health and coping strategies for shielding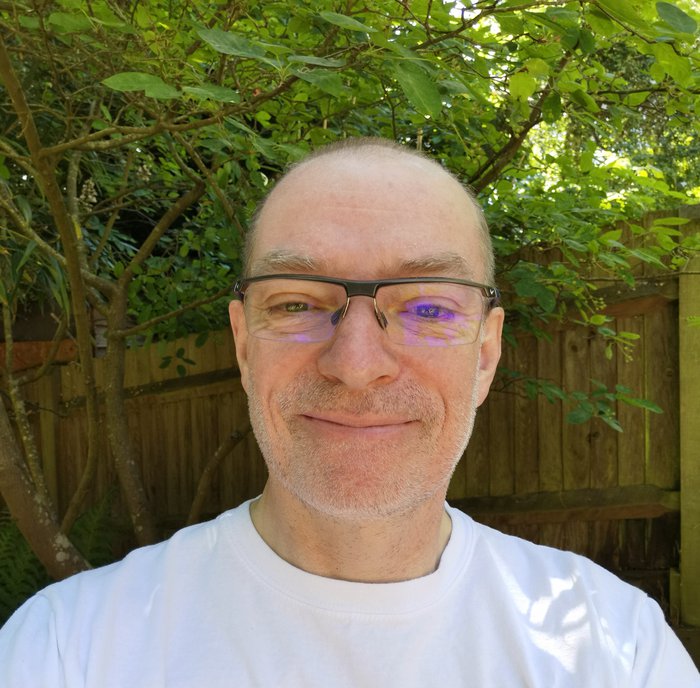 This story was written when people with blood cancer were shielding across the UK. For up-to-date information on coronavirus and blood cancer please see our more current covid information which we update regularly.
As I sit in my home office, behind me is a pile of mountain kit that I've have been amassing since last November – all required to support my attempt to climb Kilimanjaro for Blood Cancer UK, which was scheduled for June.
It's all going to remain in its packaging, and like all other plans for this year disrupted by COVID-19, will be shelved and dusted off next year hopefully. This is true for the majority of the country so what's so different about me?
Since being diagnosed with chronic myeloid leukaemia (CML) in 2013, I've been undertaking physical challenges each year to support the charity and to raise awareness of blood cancer. But these challenges also help me deal with the mental and emotional impact of the diagnosis, and the fact that I won't be cured but will be living with this for the rest of my life.
Having my yearly physical challenge taken away right now removes one of the coping mechanisms I normally use to help control my mental well-being.
If it were just this one thing, it would probably be manageable.
Someone once told me that life is like an old three-legged milking stool – one leg is your relationships, hobbies, and things you care about, the second leg is your job or purpose in life, and the third is your health. If one of these breaks, you can still use the stool. It will be trickier but still manageable. But if more than one leg breaks, then you have a problem.
For me, like many others in the blood cancer community, shielding has had a big impact on work. I'm a self-employed contractor. My last contract ended on March 31st, which couldn't have come at a worse time. Since then, no work. No prospects of work. I don't qualify for the government support schemes. No income.
So that's two legs of the milking stool in bad shape, which leaves the health aspect to consider. I'm actually in a good place in terms of my cancer. Chronic myeloid leukaemia is a bit different in that for most of us, we aren't cured, and we don't achieve remission, but our condition is well-controlled. But with the arrival of COVID-19, I am now, along with most other blood cancer patients, classified as extremely vulnerable. It feels a bit like the double jeopardy principle doesn't apply to us.
We've got through the danger of the cancer, but because of it, we're now facing another life-threatening risk.
This is quite a lot for my mental and emotional health to deal with, and as we don't know when it will be safe for us to return to the mainstream world, or how long we have to isolate for, this can compound the issue.
How to cope
My first strategy is not to worry about time. Pre-coronavirus, our daily schedule was governed by the working day, commuter train times and the school bell. That's not the case right now, so I don't fret if dinner is an hour later than it usually was, it really doesn't matter.
I try not to think beyond a few days, because each day is very similar at the moment. It is helpful to put some structure into the days, but at the same time I don't worry about the routine too much.
I also know that the best person to help me through all of this is me.
I set myself achievable goals each week. Not too ambitious, just a few things I want to do. I normally have a mix of one large goal, a few medium ones and daily small goals, which get me through the week. For example, last week I emptied and re-tidied the garage, cooked the family meal using fresh ingredients three times, and had a cup of tea at the bottom of the garden every day. Your goals, you choose, and if you do more, bonus!
I'm recording things I would never normally think to. I have my phone with me at all times, for the camera.
Taking things at a slower pace means I notice more, and photographing the everyday stuff makes me more appreciative of what's around me, plus it takes up some more time! Below are two photographs I particularly like, captured during lockdown.
I'm also a strong believer in exercise as an aid to mental wellbeing. It can be as much or as little as time allows, but I've never come back after exercise and wished I'd never done it. I go for a walk at night. I never met another soul, I'm safe and I see a different world at night.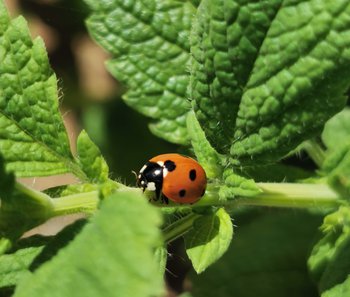 I also accept I am going to have bad days, I don't fight them. It doesn't matter. I save the energy to enjoy the good days.
As a race we're quite adaptable to changing situations and our ability to think laterally can provide surprising solutions. Whilst I can't go to Tanzania to climb Kilimanjaro in June, I'm bringing the mountain to me and I'll be climbing the stairs at home to reach the same elevation gain. Fundraising tick, raising awareness of blood cancer tick, fitness tick and mental well-being tick.
I'll leave you with this final thought – each day is a day closer to this being over.
Venus (brightest object above horizon), Castor and Pollux (upper left - twin stars in Gemini), and Beta and Zeta (upper right - stars in Taurus) - all learned during lockdown!