Megan's story
Megan, 27, was diagnosed with Hodgkin lymphoma. Now in remission, she reflect on her blood cancer journey and what she did to take back control and find empowerment.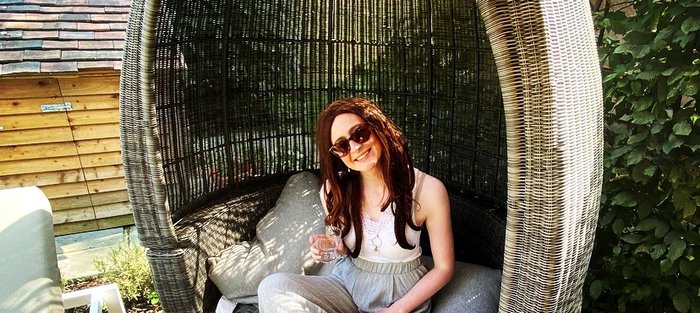 From the moment I was diagnosed with Hodgkin lymphoma, I knew it wasn't going to be a walk in the park. I had never experienced anything like this and there was so much of the unknown to come. Part of my anxiety was having no control over the situation ahead, and my thoughts reflected my behaviour. ​
A lot of this was to do with my self-esteem. The side effects of my treatment caused my hair to fall out, along with my eyebrows and eyelashes. This was difficult, and like anyone going through chemotherapy, it's hard to accept. Losing my hair was devastating, but it was also the first time I felt that I could turn this journey into a form of empowerment.
I could let it consume me OR I could take control and not let cancer take over my identity or my life.
Turn a negative into a positive
This was when I shaved my hair! People can be very understanding once you explain what you're going through. My hairdresser shaved my hair for free, and my sister cut her hair and donated it to the Little Princess Trust, which was really supportive.
It was an emotional day...
I felt like my identity was taken away BUT it empowered me to move forward. It was just hair. That would come back in time.
In the meantime, wigs gave me a confidence boost. I even bought a purple one to get creative and wacky with my hair!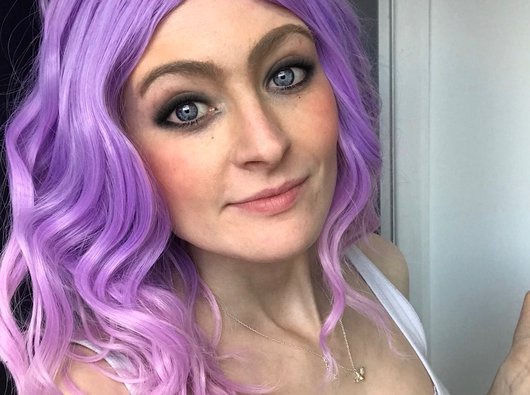 I then thought of all the people I could help through fundraising and shaving my hair. We raised over £2,000 which was just incredible! It just shows how many people are kind enough to donate and are willing to help.
I also worried about my eyelashes and eyebrows falling out. Although make-up helped with my confidence, I would sometimes ditch it and embrace the way I looked without my eyebrows and eyelashes. This gave me a silent confidence and made me realise that materialistic factors are not important if it means getting your life back.
Why me?
Going through treatment can make you feel very isolated. You take on a completely new life and journey which you wouldn't choose. So, you ask yourself, why me? There's no way of knowing why or how. It took me a while to accept this, but when you do, it will make life easier.
Having cancer is a rollercoaster of emotions, but you should never feel guilty or ashamed of how you feel. Allowing yourself to feel these emotions helps you to get on the right path, mentally. ​
Get your life back
You may not be able to control who cancer targets, but you CAN control your actions towards it. So, I started to rebuild my mental resilience towards treatment and life. When I got referred to a psychological therapies team, I felt ready to get my life back and speak about my feelings.
They helped me to create goals, even if it was only to walk around the block. After a few months, I got into a routine of knowing when I would feel tired and sick. On those days, I would just relax.
By doing activities I enjoyed, I got some headspace and felt normal – putting my treatment aside and just being me.
Mostly, I would go out with my auntie to vent, cry, laugh and pig out.
It's important to have a good, solid network of people to help you feel good! Sometimes, my goals would include walking up to Starbucks and treating myself to a hot chocolate – works wonders! ​
Get some support
There's so much support out there, especially for your mental health as someone newly diagnosed. Whether it's your team of medical experts, counselling, your friends and family, support groups or charities.
I was lucky to have had an incredible hospital team, who made me feel as comfortable as possible during treatment. They made me smile and laugh when I wasn't feeling great, and I felt I could ring them at any time. I will always be so grateful to them.
Make friends for life
My online support group was really helpful. I could ask for advice about side-effects, treatments and hear their stories. I met people the same age as me and made friends for life.
This made me feel less alone. Whilst I am not thankful for cancer, I am thankful it gave me the opportunity to meet inspiring people, with their own stories and who I can rely on.
You've got this!
It's okay to have days when you don't feel like doing much. Feel what you feel and don't question it. Treat yourself with kindness and understanding.
Turn your bad experiences into good ones and remember how far you've come.