Hodgkin lymphoma
Hodgkin lymphoma is a type of blood cancer that affects white blood cells called lymphocytes.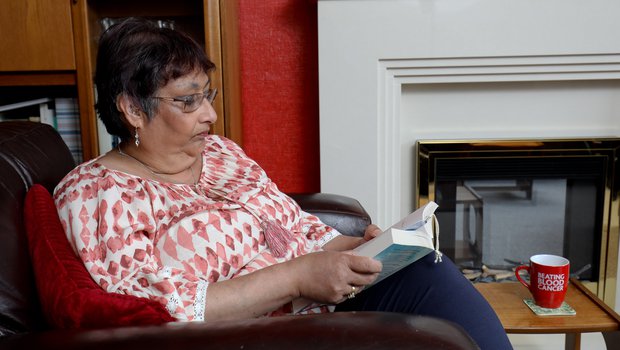 What is Hodgkin lymphoma?
There are two types of lymphoma – Hodgkin lymphoma and non-Hodgkin lymphoma. Both types develop when white blood cells become cancerous and form lumps (swollen lymph glands) in your body. In Hodgkin lymphoma, the cancerous cells are called Reed-Sternberg cells.
Children and adults of all ages can develop Hodgkin lymphoma - it's most common in young adults and people over 75. About 2,000 people develop Hodgkin lymphoma each year in the UK.
Read more about Hodgkin lymphoma.
If you've just been told you have Hodgkin lymphoma
Sign up to our weekly support email for people recently diagnosed.

It gives you clear and simple information, practical tips and advice from others with blood cancer, to help during the first few weeks and months after diagnosis.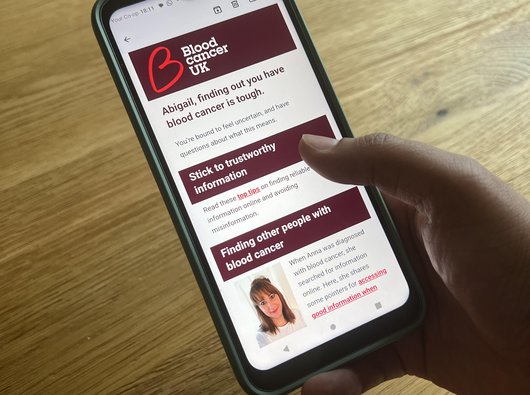 If someone you love has been diagnosed
You might find our information for family and friends helpful. It covers:
how to support someone with blood cancer
practical tips
coping with your own emotions
real stories from other friends and family members.
Hodgkin lymphoma causes
We don't know exactly what causes Hodgkin lymphoma. Some factors that may increase your risk are:
age
sex
lowered immunity
Epstein-Barr virus
family history
Read more about Hodgkin lymphoma causes.
Hodgkin lymphoma symptoms
Hodgkin lymphoma tests for diagnosis
You'll need to have a number of tests and scans to confirm whether you have Hodgkin lymphoma. This will include blood tests and possibly a chest x-ray to look at your general health.
Learn more about Hodgkin lymphoma tests and diagnosis.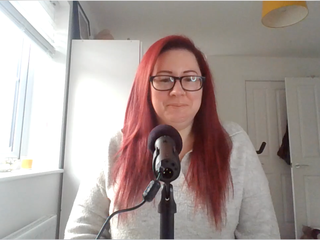 Blood Cancer Heart to Heart podcast for family and friends
"I thought this is it. I've driven here as your girlfriend, and I've left as a doctor, a pharmacist, a nurse, a carer - everything all rolled into one."
Listen now
Hodgkin lymphoma in young adults
Hodgkin lymphoma is one of the most common cancers diagnosed in young adults.
Hinna, Leanne, Jamie and Emily share what the emotional impact of blood cancer was like:
And here Leanne talks honestly about how blood cancer affects your sex life, and how timing becomes so important:
Hodgkin lymphoma treatment and side effects
Treatment for Hodgkin lymphoma is usually very successful. Your healthcare team will look at a number of things when deciding which treatments to recommend.
Chemotherapy is the main form of treatment. Some people will have radiotherapy or take steroids.
Treatment with chemotherapy, radiotherapy or steroids can cause a range of side effects, but you're unlikely to have all of them.
Find out more about Hodgkin lymphoma treatment.
We also have more information about side effects of Hodgkin lymphoma treatment.
Hodgkin lymphoma prognosis
The prognosis is generally good, especially if Hodgkin lymphoma is diagnosed early. For the majority of people, treatment leads to a cure.
Read more about the prognosis for Hodgkin lymphoma.
Hodgkin lymphoma research and clinical trials
Clinical trials are how we find new treatments and improve current ones. We can help you find out about clinical trials for Hodgkin lymphoma. Even if you just want to know a bit more about Hodgkin lymphoma research, try our Clinical Trials Support Service.
Our research in lymphoma has focused on improving treatments. Read about our scientific impact on lymphoma.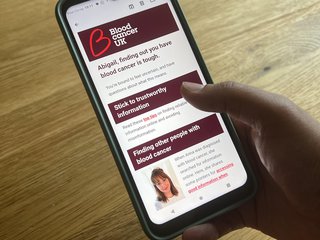 Get a weekly support email from us
We'll send you clear and simple information, practical tips, and advice from other people with blood cancer, to help during the first few weeks and months after diagnosis.
Sign up for blood cancer support by email