Looking after yourself when someone you love has blood cancer
When someone you're close to is ill, it can feel wrong to put your needs first, or find the time to take a break. But it's important to take care of yourself too.
What you need to know
Being close to someone with blood cancer can have a big impact on you. You may be focused on your loved one, but don't underestimate the effect the diagnosis will have on you and your circle of friends and family.
It helps to look after yourself as well as your loved one. It's not always easy to make time for yourself, especially if you're a carer. But it's important to find things that work for you – we have some ideas on this page.
You don't have to be perfect. No one really knows how to cope when someone they love is diagnosed with blood cancer, so don't put too much pressure on yourself to "get it right."
You're not alone In the UK alone, nearly 40,000 people are diagnosed with blood cancer every year, so there are lots of people – partners, parents, siblings, aunts, uncles, grandparents, cousins, friends – who will understand how you're feeling and you can connect with them.
Looking after your mental health
When we talk about mental health, we're basically talking about the effect on humans of the way we think and feel. Sometimes, when we are going through a difficult time – a trauma – our thoughts and feelings can become overwhelming and our mental health suffers.
Family members and friends who've called our Support Service have described feelings such as fear, anxiety, frustration, confusion, guilt and anger. These are all reasonable ways to feel about something that has a massive impact on your life and it can help just to acknowledge these emotions. But at the same time, it's essential to find ways to manage your emotions, so they don't take over. We're all individuals, so it's a question of finding what works for you.
Here's a range of things to try:
Find a support network for yourself – Whether it's on social media, an online forum, or people you know, it's just as important for you to find people to talk to as it is for the person you're supporting.
Don't forget you need time to yourself – To avoid burning out, could you go for a walk by yourself, call a friend, or just soak in the bath for half an hour?
Counselling can be a good way to talk through your feelings – It also means you don't have to worry about burdening anyone you know (not that you would be, but it can feel that way). See Ways to access emotional and psychological support below.
Find ways to relax – You could consider yoga, breathing exercises or meditation. If you have a smart phone there are lots of apps you can download for free that help with stress or worry. Just go to your app store and see what appeals to you.
Mindfulness meditation could help – It can reduce stress, help you relax and get a better night's sleep. Anyone can try mindfulness – you don't need any special skills. Watch our mindfulness videos to learn some basic techniques, which you can continue to use and practise.
Keep up with your hobbies if you can – People find it helpful to focus their mind on something else, something they enjoy and can get immersed in, like sport, music, crafting, baking or exercise.
The mental health charity MIND has information about coping when you're supporting someone else. MIND also has general information on coping through the pandemic.
Looking after myself as well as my husband
Sylvia talks about how she makes time for herself and her relationship with husband Tony, who has ALL. Read Sylvia's story.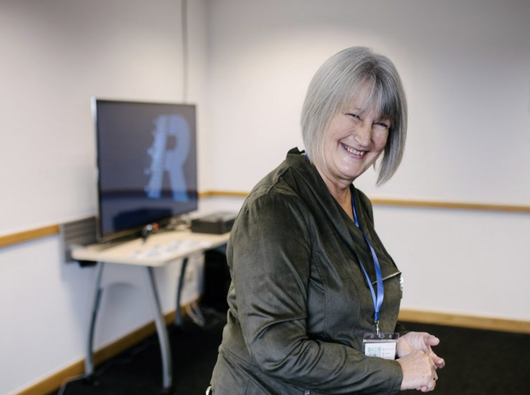 Ways to access emotional and psychological support
If you want to talk to us
Our Support Service is here for everyone affected by blood cancer, including friends and family. You don't even need a specific reason to call, just tell us what's happening in your life. Calls are free on 0808 2080 888 or you can email

[email protected]

.
Our online community forum is somewhere you can share your experiences or just feel supported by reading what other people are saying.
Communicating with your loved one
When you're dealing with blood cancer, it's important to keep talking, although it isn't always easy. If you want to open up a conversation with your loved one, you could try:
Making some time and space for a chat.
Asking what they need and how you can best support them.
Finding another way of showing you're there for them. Some people have written an email, letter, sent a text or made a playlist of songs.
If you know someone very well it can feel like you know what each other is thinking and feeling, so it's not necessary to express it. But a life-changing event like a cancer diagnosis can change things, and you may be surprised by your own reaction as well as others'. Pick your moment to start a conversation and make sure you listen to each other as well as talk.
The emotional impact of a poor prognosis
Sue describes what it's like when you're told the future doesn't look hopeful. Read her story.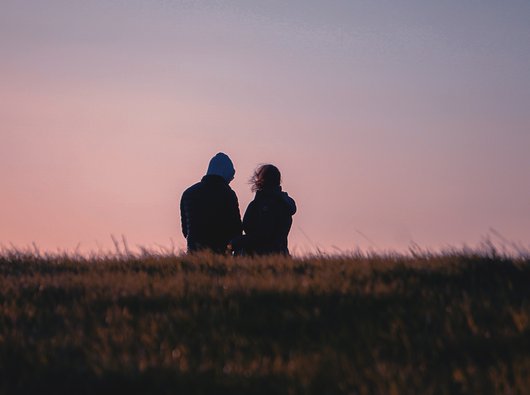 Problem solving
Providing care or emotional support can feel overwhelming at times. Try writing down a list of everything on your mind – think about what you can control and what you can't. Look at each problem you can control and use the technique below to tackle each one systematically rather than feeling overwhelmed.
Breaking things down
Step one: Break problems down and pick one thing to tackle first.
Example:
We've always enjoyed exercising together, but fatigue means my partner can't do as much as me.
Step two: Write down as many ideas as you can to solve the problem.
Example:
We start with lighter exercise together, and then I continue on my own.
We exercise separately.
Our exercise sessions are shorter, but we exercise more often.
We exercise in the morning when my partner has most energy.
Step three: Pick one solution to try, talk to the other person, and plan a time to try it.
Example: This week we'll exercise more often but in shorter sessions.
Helping the community
Many people, especially if they are not a carer, say they would feel better if they could just do something to help, but aren't sure what's best. If you're in this situation, you may find it helpful to read our guide to supporting a friend or relative through treatment.
If it's not possible or appropriate to offer hands-on help, there are other things you can do to show your support. You may want to consider making a donation towards vital blood cancer research, or taking part in a fundraising activity.
People who raise funds for us often say that it brings personal benefits as well as supporting the blood cancer community. Some people find taking on physical fundraising challenges like walking, running or cycling helps with their mental health. Fundraising activities also bring people in similar situations together, whether on social media or in person.
Talk to us if you would like to discuss a fundraising idea or get involved in another aspect of our work. But remember to listen to your mind and body and don't put pressure on yourself to take on too much.
Treatment that never stops
Janet's husband Paul has a chronic blood cancer that needs ongoing treatment. Read her advice on how to take care of yourself while supporting your family.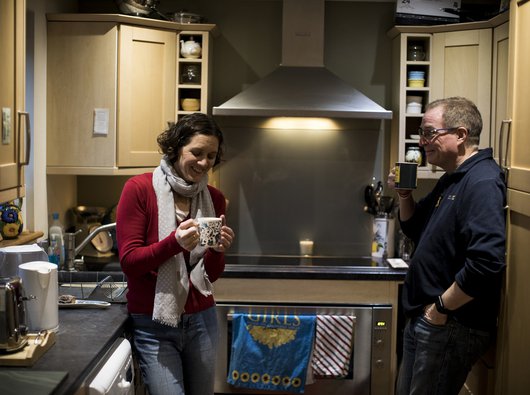 If you would like to share your experience of supporting someone with blood cancer, we would love to hear from you. Sharing stories can help others feel less isolated, especially if they see someone of their own age, ethnic background, culture, gender or sexuality. If you'd be happy to talk to Blood Cancer UK about your experiences, please email [email protected] or call 0808 2080 888 and tell us you'd like to share your story.