Coping with the shock of diagnosis
It's a huge shock to find out you have blood cancer and other people may not immediately understand what you're going through.
We spoke to four young adults about how they felt when they were diagnosed with blood cancer:
So how do you cope with a blood cancer diagnosis? Find out what might help, from the people who know:
Support with blood cancer
Whatever stage you're at with blood cancer, whether you're worried you might have blood cancer, have just been diagnosed, are having treatment or are in remission, our Support Services Team is here to help you, your family and your friends.
Call us on 0808 2080 888 or email [email protected]if you have a specific question, or just to talk through how you're feeling. We can also support anyone affected by blood cancer who's worried about coronavirus.
Our videos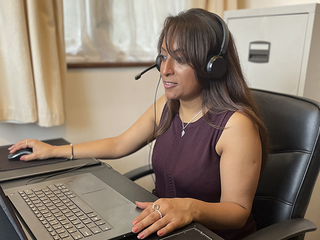 Worried about anything or have questions?
If you need someone to talk to, please don't hesitate to contact our Support Service by phone or email.
Support for you