I've just been told I have blood cancer
Just diagnosed: infection risk and coronavirus
If you have a blood cancer diagnosis, you may have a higher risk of getting an infection and becoming more ill from it than normal.
It's always important to try to lower this risk – even more so now, during the covid pandemic.
Blood cancer and your risk of infection
Blood cancer often affects your immune system – the network of blood cells and organs that protect your body from infections caused by bugs such as bacteria and viruses. If your immune system is weakened, you'll be more likely to pick up infections and your body will find it harder to fight them off.
Some treatments for blood cancer (especially chemotherapy) temporarily weaken the immune system even further.
It's very important to take care of yourself and try to avoid infections as best you can. Speak to your healthcare team about this or contact our Support Service on 0808 2080 888 or [email protected] for more information and to talk about your concerns.
Symptoms of infection
If you think you have symptoms of an infection, you should contact your medical team or GP straight away. Symptoms include:
fever (a temperature above 37.5°C)
shivering and sweating
achy flu-like symptoms
sore throat and cough
frequent watery poos (diarrhoea)
generally not feeling well.
There are other symptoms too. Ask your medical team about the symptoms of infection and what to look out for.
How to help prevent infection
clean your hands frequently with water and soap or hand sanitiser
avoid touching your face with your hands
make sure your food is stored and cooked properly (the Food Standards Agency has advice on this)
avoid people who have infections or are sick
avoid crowded places like public transport, festivals and shopping centres.
You may be offered drugs or vaccinations which can stop you getting infections like flu or pneumonia (a serious chest infection). Ask your medical team or GP for advice on managing your risk of infection. You can also download our free fact sheet on understanding infection.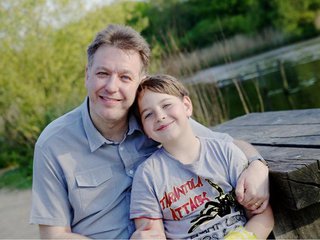 Talking things through gave me renewed hope
How calling our support line helped Adrian to help himself
Read Adrian's story
Am I at risk from covid?
Because blood cancer affects the immune system, many people with blood cancer are considered 'clinically extremely vulnerable' to covid-19, whether or not they're having treatment. We also know that covid-19 vaccinations may not work as effectively for people with blood cancer as they do for the general public. So you may have a higher risk of getting coronavirus and getting seriously ill from it, even if you're vaccinated.
You may find it useful to read our information on coping with risk and uncertainty. We also have general guidance on how to protect yourself from covid and other infections. But as everyone's situation is different, you should always speak to your medical team. They are the best people to advise you about your level of risk and what you need to do to stay safe.
There are now treatments that can protect you from getting seriously ill if you have blood cancer and test positive for covid.
Covid treatments for people with blood cancer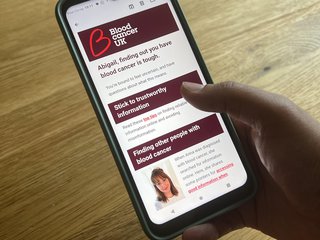 Get a weekly support email from us
We'll send you clear and simple information, practical tips, and advice from other people with blood cancer, to help during the first few weeks and months after diagnosis.
Sign up for blood cancer support by email