Volunteer with us
Help raise funds and awareness in your local community to help beat blood cancer.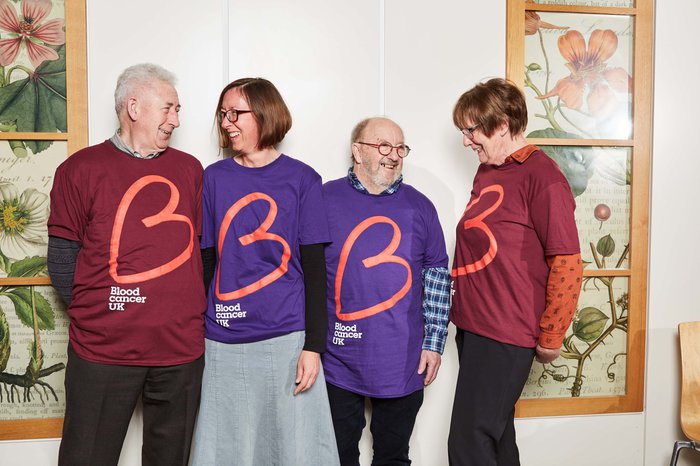 Why volunteer for us?
Our volunteers come from all walks of life, with varying skills, attributes, and blood cancer experiences from across the UK.
We strive to have a diverse representation within our staff and volunteer team and welcome applications from volunteers from all backgrounds and communities.
We couldn't carry out the important work we do without our highly dedicated team of volunteers.
If you volunteer with us, you will:
Have the opportunity to share your experiences and skills to help make a difference to our blood cancer community.
Make a real impact in raising awareness of blood cancer and the work we do.
Make a meaningful difference to those affected by blood cancer.
Have the opportunity to connect with like-minded volunteers and become part of the Blood Cancer UK family.
Be offered opportunities to learn new skills as part of your personal development.
Current volunteering opportunities
Our Community Group network brings together volunteers who are passionate about beating blood cancer to raise funds and increase awareness across their local communities.  
By joining or establishing a Community Group, you can become part of a growing network across the country that is raising money and helping more people understand blood cancer and the amazing progress that is being made every day by Blood Cancer UK's funding and work in research, treatment and care.
Community Groups will support patients, survivors and their families and raise funds for Blood Cancer UK by organising collections, fundraising activities and events whilst also receiving donations on our behalf. Community Groups are a central part of our organisation and make a real impact by engaging people at a local level.
Find a local community group
Your local Community Group supports Blood Cancer UK by raising awareness and funds. Join this dedicated team as a Group Lead, Secretary or Member and help organise collections, fundraising activities and fundraising events.
Read the Community Group role description below to find out more.
Help us show our support for all our amazing Blood Cancer UK event participants. ​
We need your loudest voice to cheer on everyone taking part and especially those helping Blood Cancer UK to raise the funds we need for research into all types of blood cancer.  ​
Your support is vital for giving participants that extra boost to complete their challenge. ​
Key activities: ​
Make lots of noise to cheer on our Blood Cancer UK participants as they pass our cheer point ​
Have fun and enjoy being part of our team ​
Our team will provide you with a briefing pack prior to the event, this will include details for transport, meeting points and everything else that you will need on the day.  ​
We'll give you everything you need to cheer on our participants – clappers, cheering sticks, banners and whistles – as well as a free Blood Cancer UK t-shirt.​
Register your interest
If you think you'd be a perfect fit for any of our volunteering opportunities, register your interest by contacting [email protected] today.
Helen's experience
"I volunteer for Blood Cancer UK because it's a fantastic charity and I want to give something back and help others who receive a blood cancer diagnosis.
I've learnt so much about blood cancer, the ever-progressing treatments. Meeting other ambassadors and volunteers and being able to contribute to various tasks has been great.
Join us! Together we are stronger, and we will beat blood cancer!"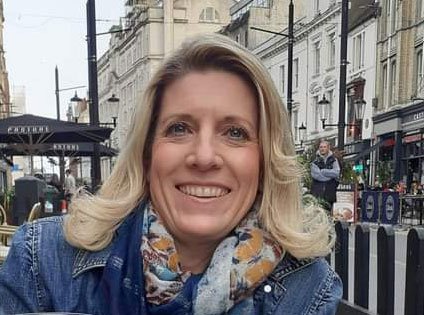 Erica's experience
"It takes courage for people to post on the Forum and I never ever forget how I felt when I was first diagnosed ... we are helping the charity fulfil its aims and objectives and in return we will be assisted and supported in any roles that we feel suit us. It truly feels as if I am part of the Blood Cancer UK charity family and that is a lovely feeling."