Facebook fundraising
You can make a real difference to those affected by blood cancer with a fundraiser on Facebook.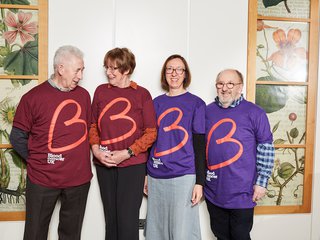 Many of our amazing supporters set up fundraisers for their birthday instead of gifts, or as a way to remember loved ones.
Facebook charges no fees on donations made so every penny your friends and family donate through a Facebook fundraiser comes directly to Blood Cancer UK.
How Facebook fundraising works
Setting up a Facebook fundraiser for Blood Cancer UK is simple:
Sign in to Facebook and visit our Fundraisers page, or click "Fundraisers" from your news feed
Set a fundraising target and an end date
Name your fundraiser and add a personal story or use the information suggested
Choose a cover photo or upload your own
Click create and then share your fundraiser with your friends.
Already set up a Facebook fundraiser?
We can support you all the way with some great hints and tips to help you with your fundraiser. Find out how to personalise your page and include some useful blood cancer facts and statistics to show how your donations will make a difference to our vital work.
Any questions?