Why partner with Blood Cancer UK?
You could be funding world-class research into cures and treatments for all types of blood cancer, or our services providing emotional and practical support for those going through their darkest of days.
Our incredible research means that the survival rate for people with blood cancer is increasing more quickly than any other common type of cancer- meaning that 1500 more people now survive blood cancer each year, compared to 2010. 
Whilst this progress has been phenomenal, we know that whilst anyone at all is affected by blood cancer, our vital work must continue. We would love you to be a part of it.
Becoming a corporate partner with Blood Cancer UK offers a unique opportunity to engage both customers and staff.
We will work with you to inspire and engage your staff and clients. Whether it's embracing healthy intra-office rivalry in a Directors' challenge; taking part in a challenge or sports event or hosting a live music evening or a bake sale. We will provide regular updates on the progress of your partnerships and introduce your staff to our wider community, including our Patient Ambassadors.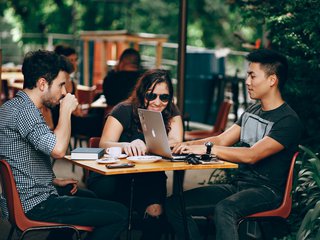 Get in touch with the Corporate Partnerships Team
Get in touch