Watch and wait: questions to doctors and talking to others
Your guide to talking to your healthcare team about treatment options, tests and symptoms to look out for.
You might find it helpful to print out this list of questions and take it with you to your next appointment. You can ask your doctor to write down the answers, so you have them to hand whenever you need them.
Why is watch and wait recommended for me?
What are my other treatment options at this stage?
What tests will I need, and how often will I have them?
Where will I need to come for my appointments?
What symptoms should I look out for?
Who should I contact if I feel unwell or develop new symptoms?
Should I take any precautions while I'm on watch and wait (e.g. Do I need the flu jab? Should I avoid the shingles vaccine or other live vaccines? Could my condition affect any unrelated routine operations or procedures I might need)?
How will I know if I need to start treatment and what will this involve?
What is the best outcome I can hope for?
Getting your results
Some test results may be ready the same day, while others may take a few days or weeks. Your doctor will tell you when you can expect yours.
You may find that your doctor arranges for you to have some or all of your tests at your local GP surgery, hospital or clinic a few days before your check-up, so you can then meet with your consultant or GP to discuss the results once they're ready.
Your doctor will talk you through the results and can answer any questions you have. If the length of time between your appointments is going to change, they will explain the reasons for this. Equally, if they recommend that you need to start treatment, they will discuss your treatment options with you.
If you have questions about your care
If you're unhappy with any aspect of your care, speak to someone in your healthcare team. Or, ask your hospital or treatment centre who is best to speak to outside of the team. Sometimes, asking your doctor or another member of the team to explain your diagnosis again can clear up any concerns you may have. You can also ask for a second opinion from another doctor at any stage.
There are services that provide support and information for people who have concerns about their healthcare. In England this is the Patient Advice and Liaison Service (PALS), in Scotland it's the Patient Advice and Support Service (PASS), and in Wales it's the Community Health Councils (CHCs). In Northern Ireland, you need to ask your hospital for a copy of their complaints procedure.
Symptoms to look out for
It's important to let your doctor know if you notice any change in your symptoms while you're on watch and wait.
People with different conditions will have different symptoms, and not everyone with the same condition will share the same experience. However, in general, you should look out for:
painless, persistent swellings or lumps,
unexplained fever,
drenching night sweats,
unexpected weight loss,
frequent infections,
unexplained tiredness,
new bruising or bleeding,
weakness, or
new bone pain.
Find out more about symptoms for specific conditions by selecting a type of blood cancer.
Tell your doctor if you experience new symptoms
The symptoms listed here are only a guide. You should contact your healthcare team straight away if you experience any new symptoms, whether they're listed here or not, or if you feel increasingly unwell.
Questions about treatment
It's normal to have questions about treatment if you've been placed on watch and wait. Knowing a bit about what to expect can help.
When will I need treatment?
The length of time people spend on watch and wait varies, as conditions will progress at different speeds for different people. Your healthcare team will be able to give you a clearer idea of when you might need to start treatment.
It's important to know that lots of people have a good quality of life on watch and wait for years before needing treatment – and some never need it.
What type of treatment will I have?
Not everyone on watch and wait will go on to receive treatment. If you do, the type of treatment you have will depend on the type of blood cancer you've been diagnosed with.
You can find information about different types of blood cancer and the relevant treatments by selecting a type of blood cancer.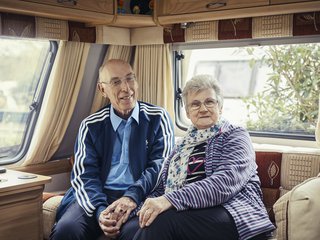 Information to give others
It can be difficult to explain watch and wait to others. That's why we have a series of fact sheets that you can give to your family, friends, employer and GP.
Telling your family and friends
Telling your employer
Telling your GP