Clinical Trials Information Hub
After a clinical trial
A clinical trial finishes when the period of giving people different treatments to test them comes to an end. After the clinical trial has finished, there is a follow-up period of time, where people who were on the trial continue to be monitored to see how they do. Follow-up appointments are very important, they let researchers see how you're feeling. Your team will follow your progress for some time after treatment. They do this to see if the treatment works over a longer period and to find out more about the long-term side effects.
Follow-up periods can range from a few months to more than 10 years, depending on the type of treatment and people involved. Trials that test if a new treatment is better at stopping cancer coming back or trials looking at preventing cancer will need to be followed up for several years to get accurate results.
When does a clinical trial end?
You will stay in the trial until one of the following happens:
the trial comes to an end – as defined in its protocol
the treatment doesn't work or there are safety concerns
your doctor believes it's in your best interests to take you off the trial
you decide to withdraw
What treatment will you have after the trial ends?
If you're having a new treatment as part of a trial, you may not always be able to continue this treatment when the trial ends. In this case you will be given the best available standard treatment.
Seriously ill patients for whom standard treatments are not an option may be able to access additional treatments via a pathway known as Expanded Access/ Compassionate use. This includes treatments that are still undergoing testing in clinical trials. Our Clinical Trials Support Service is here to support you through this and can help decide if this might be right for you.
It can take some time before results of the trial are published and new treatments become routinely available on the NHS.
Getting results from a clinical trial
Some trials can run for many years so it may be some time before the results of a trial are known. The researchers must publish the results, regardless of what they show, and state how the results add to medical knowledge.
You should keep in mind that the results of the whole trial will not affect your personal reaction to the drug or treatment. So if later on, the trial results say that the new treatment isn't any better than existing treatments, remember this is talking about overall findings in a big group of people, and it doesn't necessarily mean the new treatment didn't work for you personally.
They will also be published so that others can use the information to help them make decisions about their treatment and healthcare.
Many of the organisations that fund clinical trials involve patients to help them decide what will be researched in the future. It's essential that researchers listen to the needs and interests of the patients they're trying to help.
After you've finished taking part in a clinical trial, you may be able to take part in another one. However, you should always check with your treatment team first.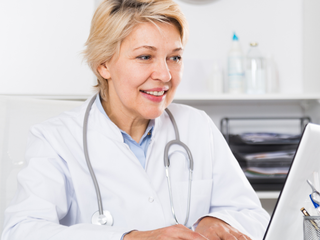 Contact our Clinical Trials Support Service
Get personalised support to understand which clinical trials are available - whether you're a patient, carer or healthcare professional.
Clinical Trials Support Service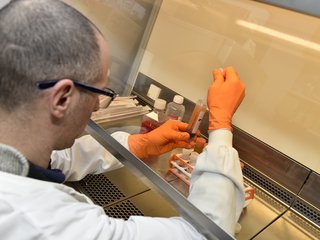 Our research projects
Find out more about the research projects you're currently helping us to fund around the country.
Our research projects